Why are environmental labels of DGT useful?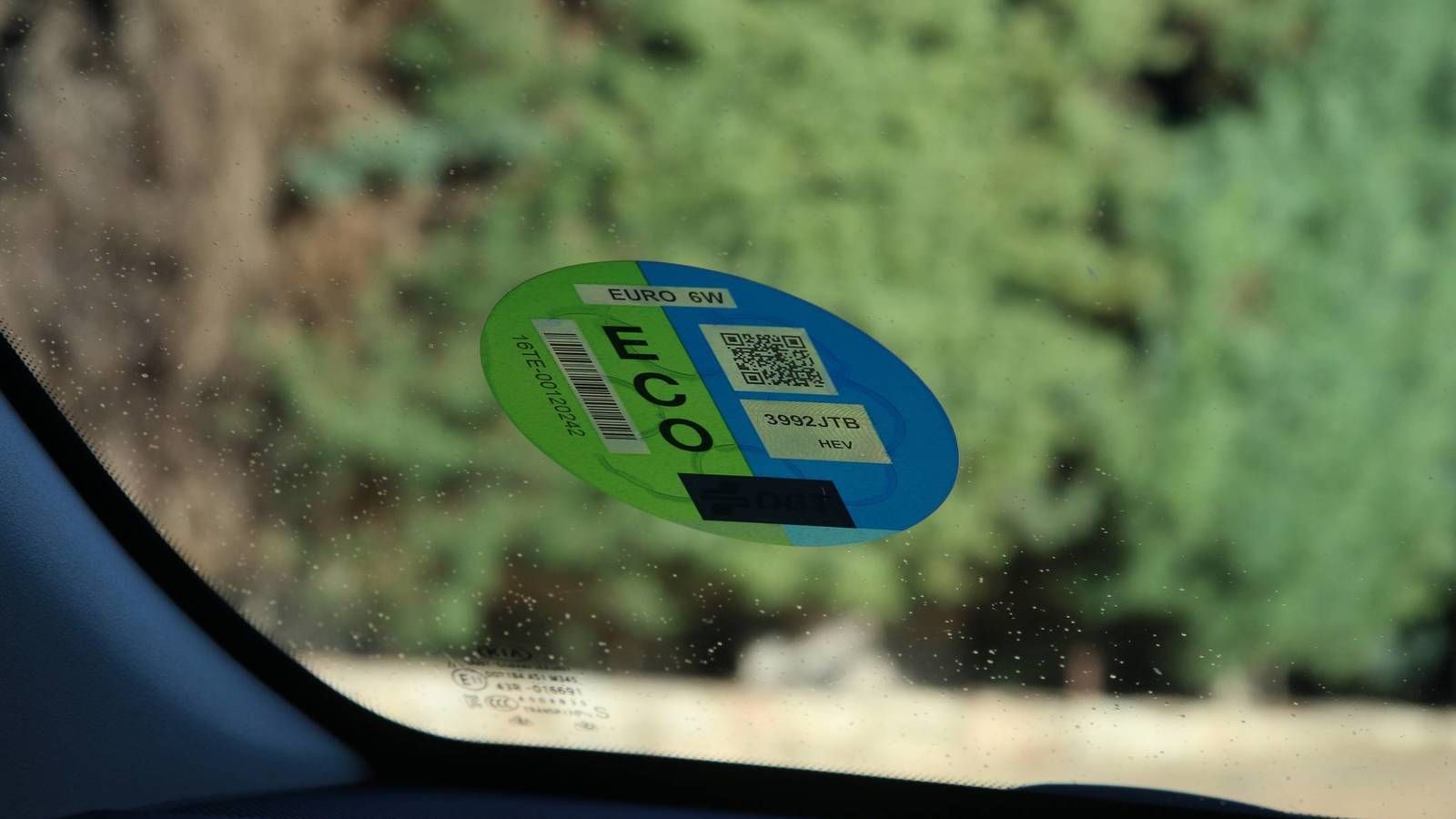 Friday, may 31, 2019
Firstly, we will explain briefly what are these stickers and their use. Although it may look like one badge more in the car to disturb visibility, it is really a way of discriminating positively those vehicles which respect the environment and apply traffic rules within big capitals to avoid the high level of pollution.
Four categories to identify the type of vehicle we have
Four categories have been differentiated to identify the vehicles traveling through our cities. Actually, apart from the first two, which clearly indicate the type of vehicle it can be, the others are determined by the age of the vehicle.
Zero Emissions. Electric vehicles will have this badge, as well as pluggable hybrid cars with a range of more than 40 km and vehicles with combustible battery.
Eco. With this symbol we will identify hybrids of less than 40 km of autonomy, un-pluggable hybrid cars and vehicles powered by natural gas which must meet the criteria of category C
C. Private cars and light vans with gasoline fuel that have been registered since January 2006. Diesel cars registered since 2014. Vehicles with more than eight places registered as of 2014 are added to this category.
B. Within this last category we can find: private cars and light vans which use gasoline registered since January 2000 and those using diesel registered since January 2006. As in the previous category, vehicles with more than eight places and those to transport goods registered since 2005 will be included.
There will also be vehicles with any badge such as gasoline vehicles that were registered before the year 200 and diesel vehicles that did it before 2006.
It is already compulsory in Madrid since 24th of May
This measure is already in operation in the capital since last 24 May and it is for all vehicles that circulate within the city and be careful about not to have it because you could be fined with 100€!! All vehicles traveling through Madrid are included either they belong to the city or not, so be careful if you go on a trip to Madrid.
This has been done in order to implement the pollution control protocols which have began to concern people in the major capitals. This measure seeks to regularize the transit of vehicles that pollute the most and open the way to those that are more environmentally friendly.
The usage of vehicles, both private and commercial, which are more eco-friendly is intended to be promoted so we could preserve what surrounds us for longer. From Talleres Martínez we support these initiatives and we can tell you how Ford vehicles are adapting to environmental care.
What are the advantages of having one badge or another?
If the rule that is being applied in the Community of Madrid is extended, we could see that vehicles that belong to Eco or Zero category will have discounts in central parking, parking in regulated areas will be free, the possibility of using the bus lane or even get up to a 30% discount on toll highways.
In our authorized dealer you can find the variety of vehicles that Ford offers that meet the categories Eco and Zero which will be the most benefited and the ones that will have the best reception in the coming years.
In Talleres Martínez we process the paperwork to obtain this badge if you come to our workshop to carry out the official review of your vehicle and of course if you purchase any of the vehicles we have at your disposal.
Do you have any doubt? Come and visit us and we will sort them out! We are located at Ronda Norte, 17. San Miguel de Salinas (Alicante) |
Join the Ford TM world in social networks here: Facebook | Instagram | Twitter