We give you the first two fees of your next used car or ex-demo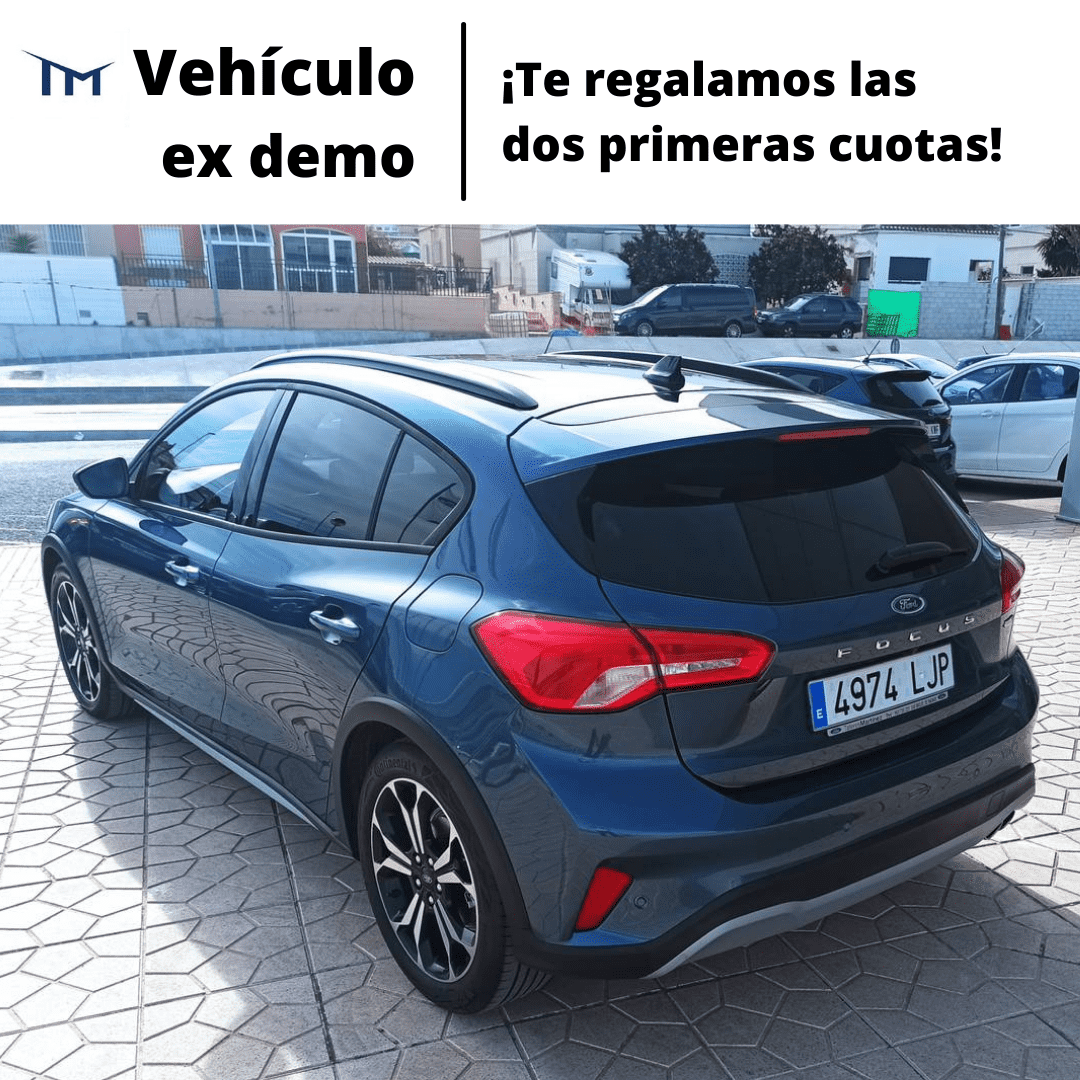 Thursday, february 18, 2021
Take the unique opportunity to renew your old car for a semi-new one in the best conditions.
Due to the uncertainty that the health crisis is generating, at Talleres Martínez we offer you an OFFER only during the month of February in our semi-new or ex-demo vehicles. Are you interested? Read on!
Given the current situation, you may have doubts about whether it is the right time to purchase a vehicle. From Talleres Martínez we help you to clear all your doubts and we offer you the best conditions to renew your vehicle for an occasion one, in perfect conditions and with all the guarantees.
Wide stock and variety of models
We have a wide range of models in our facilities, since we have about 30 semi-new vehicles, demos or ex demos of our stock for sale, which will allow you to change your car for much less money, something that will come like a ring to one's finger, given the current circumstances. Thus, you can save for other tasks and unforeseen and at the same time, change your vehicle for another in better conditions and with all the guarantees of safety and good functioning.
In Talleres Martínez WE DON'T SELL A SEMI-NEW CAR WHICH WE CAN'T GUARANTEE
This is our main motto, and that is, the reason we don't have the cheapest semi-new vehicles in the area is because we don't sell any used cars that we can't guarantee. This is implemented in several contractual circumstances that we indicate in our sales contract as the following:
• 24 month guarrantee on all cars with less than 5 years without mileage limit
• We offer a real guarrantee for the exchange of damaged parts
• Exclusive that the Law does NOT cover: maintenance elements such as tires, pads, discs, clutch... everything related to wear, we completely cover it, in 6 months or 10,000 km. And why do we do this? To solve the uncertainty of those customers who have doubts, for example, if the brakes need to be changed or it is time to renew the tires, etc. We guarantee it during that period of time, and in fact what we do is that before we put the car on sale, if an item is going to wear out in that period of time, we change it in advance.
• Here you have a post where we tell you more about our guarantees when purchasing an ex demo vehicle at Talleres Martínez.
¡TAKE ADVANTAGE OF FEBRUARY MONTH!
So, give all your attention because now is the perfect time to renew your vehicle for one occasion. ¡ Take note of our OFFER!
For our vehicles with less than 5 years old, we give you the first 2 financing fees + an unemployment insurance in case you have doubts about the stability of your work so that you are peacefull and you have covered this part.
*Conditions of the offer: financing the vehicle at least to 60 months
Take advantage of the month of February to acquire a seminew vehicle in Talleres Martínez As you know in Talleres Martínez, we do not sell a seminew vehicle which we cannot guarantee. We are waiting for you in the Ronda Norte, 17 San Miguel de Salinas