We buy your car instantly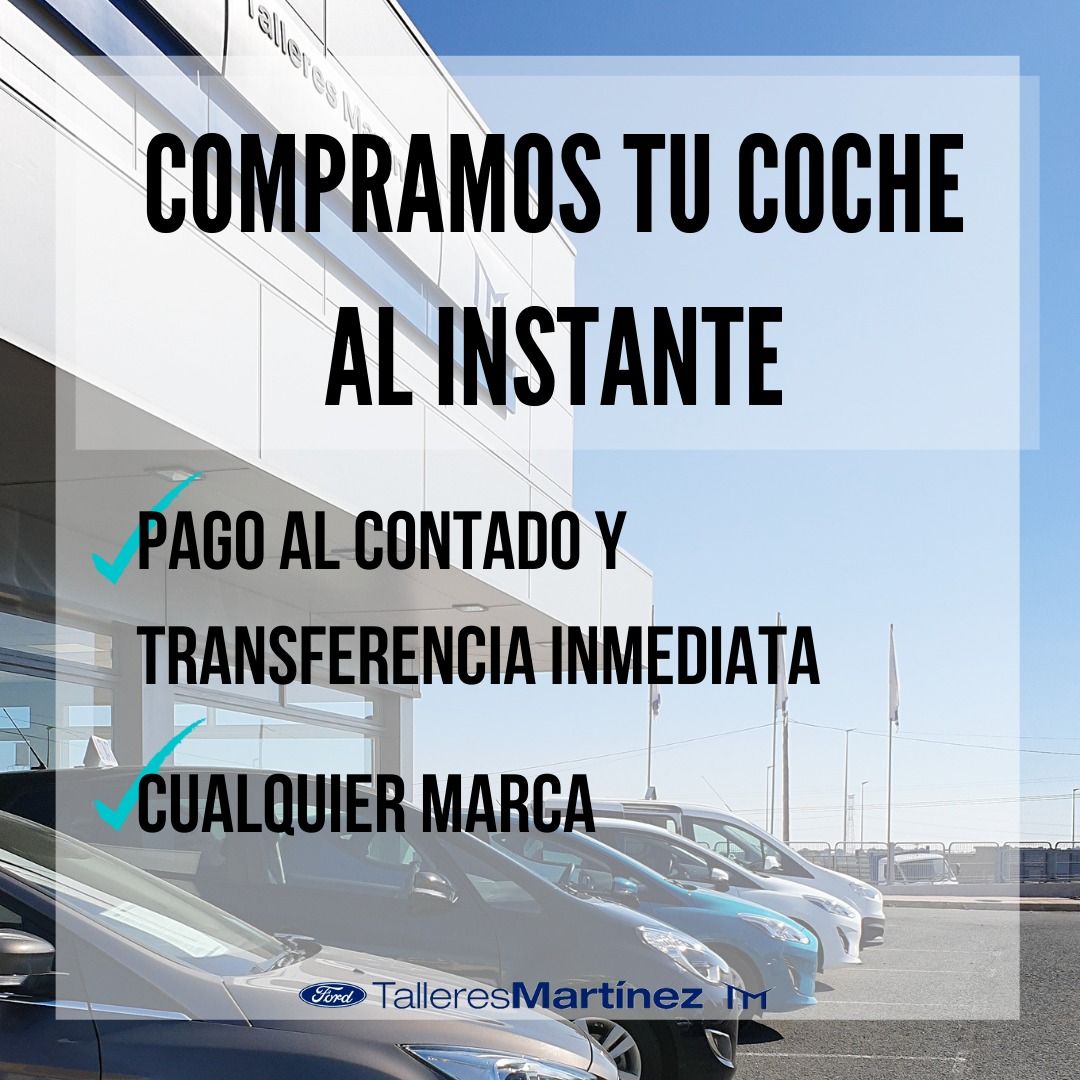 Friday, september 17, 2021
Do you need to sell your car? In Talleres Martínez, we buy all kinds of vehicles and manage the purchase of your car and change of ownership on the same day, with cash payment and immediate transfer.
Do you want to know more? Keep reading
Quick transaction with the best offer
We offer you a fast transaction with the best price. You just have to contact us through any of our social channels:
Via the web at https://www.talleresmartinez.es/es/contacto
Calling us (+34) 965720225
Visiting us in Ronda Norte, 17, San Miguel de Salinas (Alicante)
Through our Virtual Dealer: https://www.talleresmartinez.es/es/concesionario-virtual
Next, we will make an appointment so that you can approach your vehicle and thus, to be able to value it.
Once it is rated and a price is fixed, we will start the operation that will conclude with the agreed payment by an instant bank transfer.
Save time and bet on a reliable garage
In most cases, it is little taken into account that the time and effort of selling our car can vary a lot depending on the option you choose to perform this procedure, and sometimes, you may end up regretting having used other channels to sell it, as for example social networks, since you can find a lot of messages without real intention to buy and without any kind of trust.
For this reason, before venturing it is important that you stop to assess which is really the best option to sell your car, since in the future this could avoid a lot of headaches. We buy your car safely and close the operation on the same day.
In Talleres Martínez, we are committed to a valuation of your vehicle that is beneficial for you and we give you all the guarantees in the process of transmission of the vehicle so that you do not have problems with the procedures in DGT or with the payment of the vehicle tax.
We admit any brand and model
When buying your car, we do not put any limit. We admit any brand and model, all you have to do is to contact or come to our facilities. We know that selling a used vehicle can be hard precisely depending on the brand and model, but from Talleres Martínez we make it easy for you.
Don't forget to have all the papers up to date when you bring us your car, although our staff will explain in detail what you need to be able to perform the operation as soon as possible.
So, you know! If you need to sell immediately your car , we are waiting for you at Talleres Martínez.
Follow us on Facebook and Instagram We're waiting for you!
Talleres Martínez, yourFord point in San Miguel de Salinas (Alicante)