We are a garage which work with a wide range of insurance companies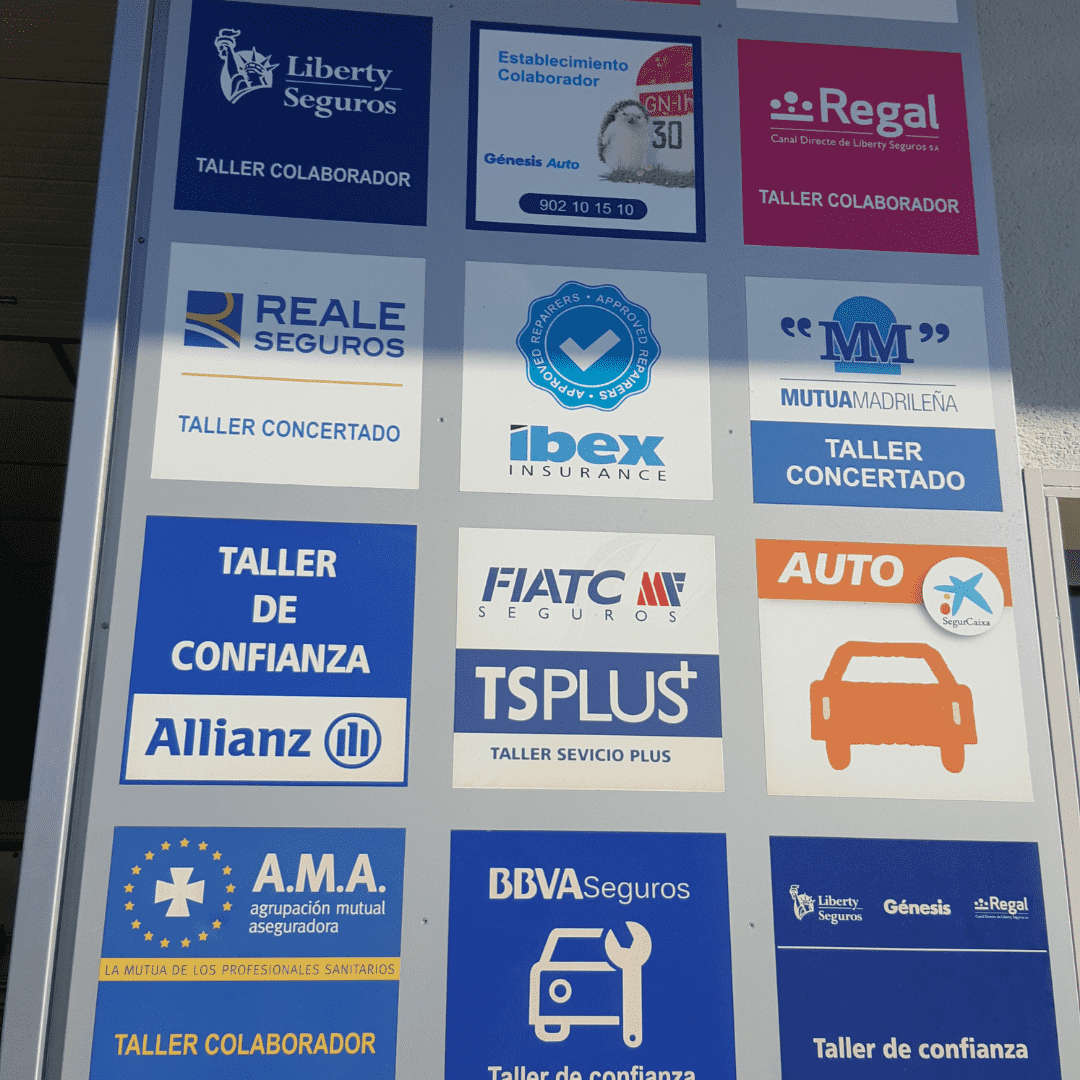 Tuesday, february 23, 2021
In Talleres Martínez we offer car's sheet metal repair services through our multi-brand garage and we are a garage which work with many very important insurance companies such as Línea Directa, Mutua Madrileña, Liberty, Génesis, Regal, Allianz and more.
The treatment of vehicles which come to our garage because of road accidents is one of the issues we live in our day to day. It is important to take into account some aspects when repairing bodywork and painting of any vehicle:
• With regard to car's sheet metal repairs, the various components of a bodywork are commonly disassembled and reassembled to make or be replaced by new components when they have suffered a collision of a certain magnitude.
• On the other hand, repairing the paint is another of the most visible parts of the vehicle, so its correct repair also takes on some importance.
For these reasons, it is necessary that the body be treated with quality products. We have a "magic" formula in our bodywork and paint garage:
The "magic" formula of sheet metal's work at Talleres Martínez is its handcrafted skill which can be appreciated in the repairs of the vehicle as far as its body is concerned.
Enter and discover our sheet metal garage. Iván Martínez, manager of Talleres Martínez, explains it to you in this video
More information about the sheet metal garage at this link https://www.talleresmartinez.es/es/noticias/conoces-nuestro-taller-de-chapa
Specialized tools and materials
Sheet metal repair and painting of all types of vehicles are the services we offer to our clients. We have a wide variety of tools and specialized materials of the latest generation, with a high quality finish and interior and exterior cleaning of the vehicle at the end of the repair.
We have a fleet of 12 complimentary cars, so you can have a free vehicle while we are repairing yours.
Insurance companies which we are subscribed to
As you well know, apart from being the official garage of the Ford brand, our bodywork garage is a multi-brand garage in everything related to guarantee of Ford garages and original spare parts. We are an official repair garage for many very important insurance companies and the fact that all of them have placed their trust in our garage to repair vehicles of any brand makes us proud. Any customer who is insured in one of these companies and wants to make a repair but does not know where to go, can request an appointment in our garage. All you have to do is telling the company you want to repair your car at Talleres Martínez, once the accident is reported.
Full list of insurers:
• Línea Directa Aseguradora
• Penélope Seguros
• Seguros Nuez
• Liberty seguros
• Génesis auto
• Regal seguros
• Reale seguros
• Ibex Insurance
• Mutua Madrileña
• Allianz seguros
• Fiatc TSPlus+
• Seguros Caixa
• A.M.A.
• BBVA Seguros
For any questions, our team will advise you on the procedure, since each company has a specific way of acting. In adittion, because we are the ones who make the expert's report in some of them, among other issues to take into account.
So you know, if you belong to any of these companies, we are your trusted garage in San Miguel de Salinas (Alicante) Contact us on +34965720225 or through our social networks. We wait for you!