The new Ford Puma is already available at Ford Talleres Martínez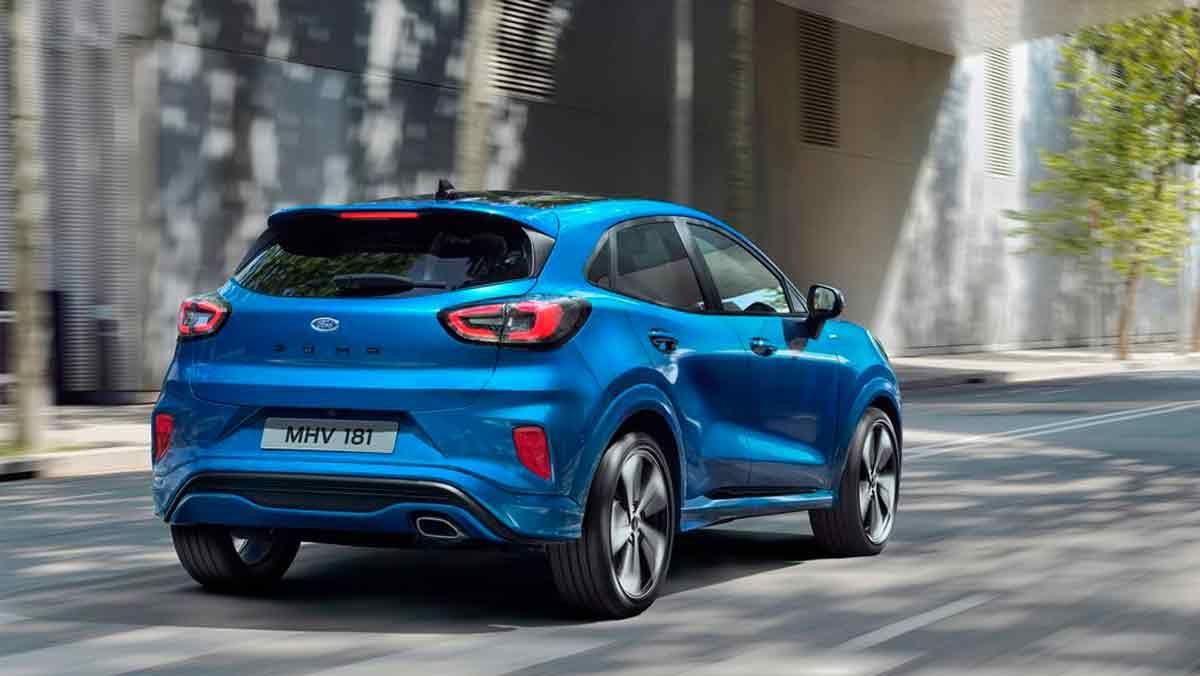 Friday, january 31, 2020
Yes, yes, as you hear! We already have in our facilities the new Ford Puma so you can come, see it and try it whenever you want.
We are located in Ronda Norte, 17, 03193 San Miguel de Salinas, Alicante. We are waiting for you!
From now on you can come to see it at our facilities
We are very pleased to present to you the new Ford Puma, a new specie of SUV designed to make the most of the pace of life we lead during the day to day.
With an innovative design thought in the conduit, a stylish design that combines the all-terrain and the urban and a sophisticated hybrid motor train, this vehicle does not seek your attention, it earns it discreetly.
Although we will be making videos soon so you can get to know it up close, we will give you some features that will surely surprise you.
Main features
• Technology to make you enjoy driving
The Ford Puma has an innovative driver assistance technology designed to feel the pleasure of driving it, such as the selectable driving modes and the Ford Co-pilot360.
• Ecoboost Hybrid Engine
It has innovative Ecoboost gasoline hybrid engines, with exceptional capacity, along with impressive efficiency that gives significantly lower CO2 emissions than other conventional engines.
• Eco label
Thanks to the ECO label, it has benefits such as exemption from registration tax and up to 75% bonus on the IVTM; access and mobility through the city center (as we already talked about in a previous post) discounts on regulated parking areas and toll motorways in certain cities.
• Smart Design
The new Ford Puma has an inside with front seats that include lumbar reinforcement and massage function for maximum comfort. Each element has been carefully designed for enjoyment and simplicity during driving: The 31.2 cm (12.3") digital instrument panel, the 20.3 cm (8") touchscreen and a variety of services and features accessible through its SYNC 3 infotainment system and the Fordpass Connect integrated modem.
• Your safety, a priority
From warning you about possible impacts and collisions, to intelligent systems that will help you maintain traction and stability at all times.
• Adapted space to your way of life
It perfectly adapts to your current lifestyle, such as taking children to the Saturday match, taking a bike ride, etc. which requires intelligent and ingenious use of the available space. The Ford Puma offers unbeatable solutions in terms of best capacity and rear loading.
You can download the new Ford Puma catalog here
Iván Martínez, manager of Talleres Martínez shows you briefly in this video, do not miss it! [Click here to view the video] We will soon record more so you can watch it closely and see all the features it offers.
Do you want more information? Contact us here and come and see, we are in San Miguel de Salinas (Alicante). Phone number +34 965 72 02 25
Don't you still belong to the Ford TM world on social media? Follow us on Facebook and Instagram