Solar panels for electric vehicles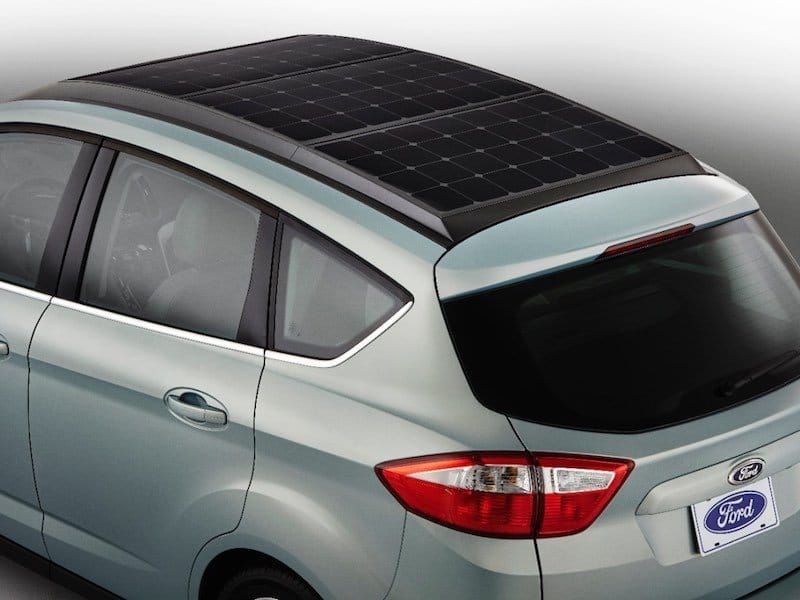 Thursday, march 31, 2022
Reducing consumption and taking care of the environment in a single movement? It is possible thanks to solar panels that are already included in some electric vehicles.
And you will wonder which car includes this new functionality. Plug-in hybrid C-Max is one of the vehicles that Ford is preparing to incorporate solar panels in, capable of reducing up to 4 tons of annual emissions produced by a normal driver.
As is well known, thanks to the incorporation of electric vehicles into the market, the automotive industry is trying to reduce CO2 emissions. Although there is still a long way to go, more and more progress is being made towards the improve of the different technologies and applications to be more environmentally friendly.
Options for recharging electric vehicles
It is clear that one of the current problems when purchasing an electric vehicle is its recharge because, to this day, although there are already more than 220.000 in all Spain, the different recharge zones are still expanding.
So you don't have to rely on these recharge zones or have to adapt your home or common space for this, the automotive industry has thought of incorporating solar panels into vehicles that will become a major competition for hydrogen fuel cars.
There have already been some incursions to add solar panels to the vehicles, but they have been put to power for example, the music equipment. So far, a car can not work only with solar panels, although there are some experiments that have up to 250 Km of autonomy.
You might not see those experiments in the near future, but they come close to that kind of vehicles with the installation of solar panels.
With the evolution of industries to care for and improve the environment and thinking about the climate good of the planet, surely these vehicles will arrive sooner than expected at our fingertips.
Renewable Energy
We must be aware that solar energy is one of the renewable energies that can be used in our country thanks to the good climate it has.
A vehicle is perfect to use this type of energy because, it has a battery that is recharged during the day in the solar hours, and maintains the charge to maintain its autonomy during the rest of the day or night.
If it is considered that Spain has become the first European power in the installation of solar panels, it is not surprising that this is applied to electric vehicles, adding the recent rise in the electricity bill.
At Talleres Martínez, we tell you all the improvements and innovations that are being produced in the automotive sector. Do you want to know more about hybrid and electric vehicles? Get in here and access to all the information.
If you want to be up to date with all the news and offers of your trusted garage, follow us on Facebook and Instagram We are waiting for you!
Talleres Martínez, your Ford point in San Miguel de Salinas (Alicante)