Shock absorbers, an important part of vehicles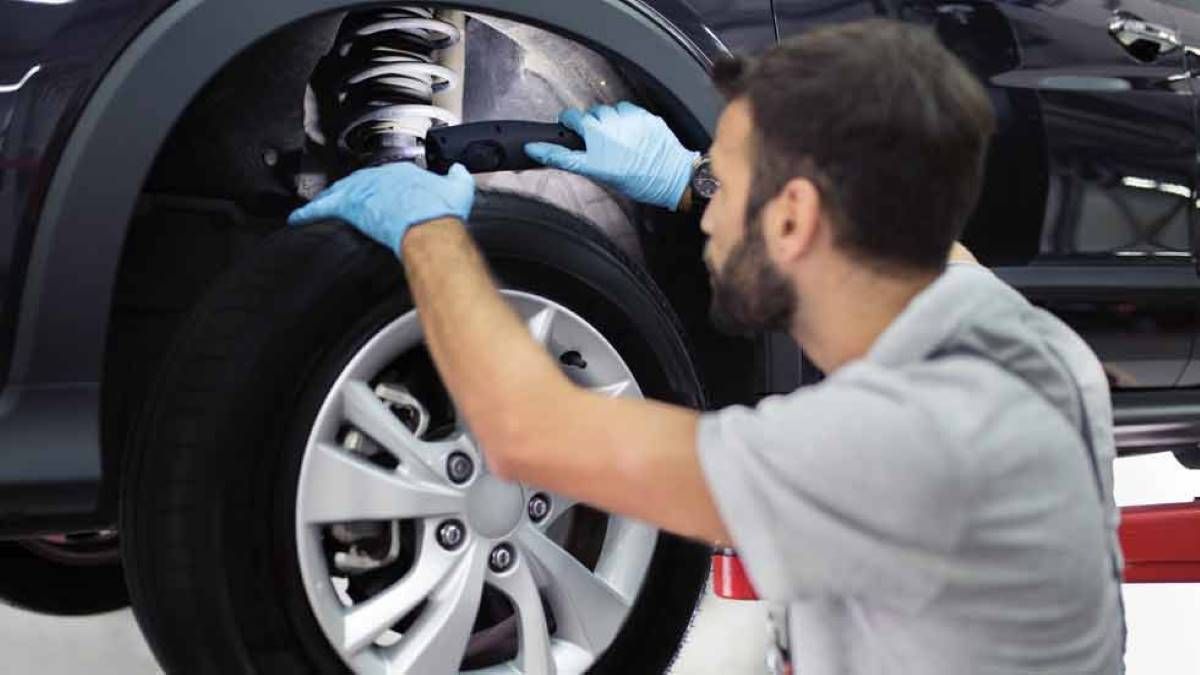 Monday, january 23, 2023
Shock absorbers are one of the most important components of the car, as they contribute providing stability, comfort and safety to the driver.
Several types of shock absorbers
Various and different types of shock absorbers can be found on the market. Some of them would be the pneumatics, the magnetic ones... but in this case we have to focus on the most common:
* Hydraulic: They are maintenance-free and which best work at high pressure levels. They consist of a piston inside the cylinder where oil flows from one end of the shock absorber to the other.
* Hydraulic with valves: The oil does not circulate through the holes but through valves that make them softer and more effective.
* Double tube: They work with two chambers through which the oil circulates if pressurized, or oil and gas if not pressurized. Due to they are shorter and have less friction, they are ideal in extreme situations such as large potholes.
* Monotube: In this case, each chamber receives a component: gas or oil. Between both chambers is a floating piston and depending on the pressure to which they are exposed you can regulate the hardness and frequency.
What are they for and what do they bring to the vehicle?
Shock absorbers are an essential part of cars. These help to improve vehicle stability, control and safety. These absorb vibrations and shocks, providing a soft and safe ride. This helps the vehicle to keep stable on the road, even when passing on rough roads.
Shock absorbers have several benefits for the car. First, they improve stability, reducing the risk of accidents while driving. In addition, they absorb the impacts produced by the road, which improves the comfort of passengers. Finally, shock absorbers have a great influence on the handling of the vehicle, allowing the car to move softly and safely.
This also helps increase fuel efficiency, as shock absorbers save energy by absorbing shocks. This also helps improve vehicle maneuverability, allowing better control and response.
When should the shock absorbers be changed?
As already stated, shock absorbers are an important part of the car as they help to maintain stability, lightness of driving and stability of the suspension.
If shock absorbers are worn or damaged, it is important to replace them to avoid serious problems with vehicle safety.
To know when to change the shock absorbers of a car, you must pay attention to signs of wear.
If the car sways too much while driving, this is a sign that the shock absorbers may be worn. You should also pay attention to the noise that shock absorbers make when driving. If you hear a rough metal noise when you bump or bend, this is also a sign that the shock absorbers are worn.
Also, you have to take into account the mileage of the vehicle. Shock absorbers have a limited service life, and it is recommended to replace them every 50,000 kilometers or every two years, depending on which one is first. It is important to replace shock absorbers if there are signs of wear, strange noises or mileage is high. This will help to maintain safety and lightness of driving, and ensure that the vehicle is in good condition.
In conclusion, shock absorbers play an important role in the efficiency of a car. You know that in Talleres Martínez you can keep informed the conditions in which the shock absorbers of the vehicle are.
Do you want to be up to date with all the news and offers of your trusted garage? Follow us on Facebook and Instagram!
Talleres Martínez, your Ford point in San Miguel de Salinas (Alicante)