Protect the interior of your vehicle with the MicronAir Filter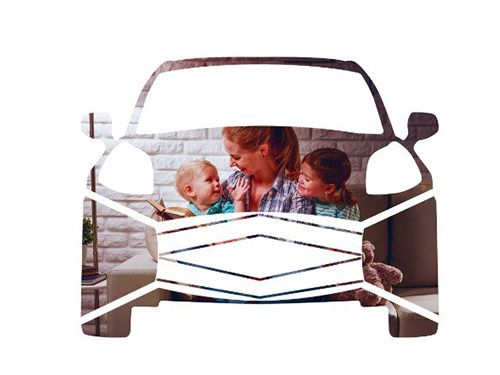 Monday, october 26, 2020
The new MicronAir proTect pollen filter improves the quality and purity of the air inside the car, protecting all occupants from pollen and coronavirus.
It should always be noted that when occupants who do not belong to the same family unit are within the car, they must wear the mask during the journey, to ensure no transmission of the COVID19.
MicronAir proTect, developed by Ford experts, has shown beeing very effective in capturing various harmful bacteria, allergens and various viruses which can cause serious health problems. To this aim, this filter uses an improved carbon system and a special covering based on the secret formula of citric acid. This way, Ford's new filter can reduce the stress of drivers and passengers suffering from allergies or allergic rhinitis.
How does micronAir proTect work?
This useful accessory can retain particles as small as 0.05 microns, which is less than a thousandth of the thickness of a human hair.
Vehicles equipped with this new air filtration system can reduce the concentration of harmful particles which are introduced and quickly remove virus-containing droplets. This reduces the possibility of contamination and infection.
In addition, it is effective against particles, pollen or viruses inside the vehicle. In fact, according to the tests, the new Ford filter shows a 99.9% efficiency in inactivation of viruses (such as swine flu or coronavirus) which come into contact with the special citric acid coating.
This anti-viral effect is possible because by sneezing, coughing or breathing, you can expel virus-containing droplets, which will remain active on different surfaces. With changes in temperature, wind or humidity, these particles can return to the air, then is the time when they can be collected by the filter.
Virus inactivation efficiency (including swine flu (H1N1)) in contact with the special active layer has been demonstrated to be as high as 99.9% and HCov-229E. Current conditions make the test filter too dangerous against SARS-CoV-2 (the coronavirus that causes COVID-19 disease), but experts expect that 99.9% efficacy will also be achieved soon.
What models of Ford equip this filter?
Currently, the models on which the micronAir proTect filter can be mounted are the Ford Focus, Ford Kuga, Ford Mondeo, Ford S MAX and the Ford Galaxy, Ford Fiesta, Puma, EcoSport, Transit Courier and Tourneo Courier.
As for the installation, if the vehicle is a new car, simply you can include it at the time of purchase and if you already have a Ford, our team of specialized mechanics will incorporate it into your vehicle without any problem.
See vídeo https://www.facebook.com/watch/?v=257827338619904
Make an appointment now! Meet us in Ronda Norte, 17, San Miguel de Salinas (Alicante)
Any questions? We are At Ford Talleres Martinez to help you with everything you need. You can come to visit us (we comply with all security measures) in Ronda Norte, 17 - 03193 San Miguel de Salinas (Alicante) and follow us in our RRSS: