Now, all web services in two languages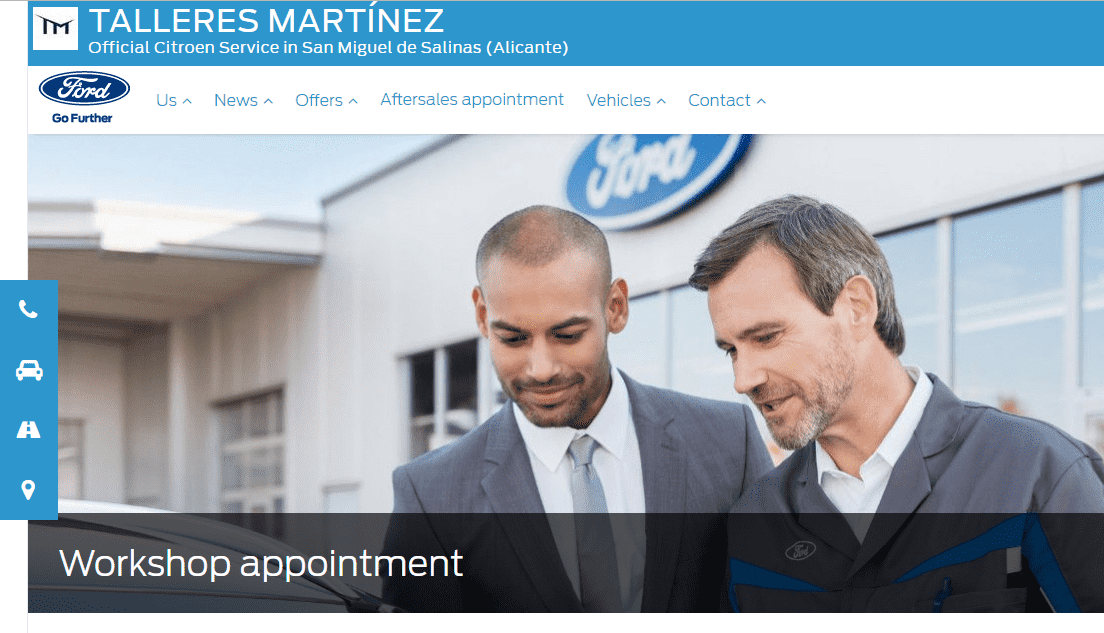 Tuesday, november 20, 2018
From now on, in Talleres Martinez Workshop has an international website. We have added to our web the English language to be able to communicate with all our users, on the online world. In our offices you can speak the language of Shakespeare among many others.
Do you Speak English?
If you need to know all the services we get on our website and you use an international language, such us English, on our website you will find:
• Area of services – We expose everything we can do for you so you can understand us.
• Who we are – Here we tell you what we do and since when we have been doing it. We have been Ford since long ago.
• Our news – You will find all the information and promotions we periodically publish in English. We shared it in Spanish before.
We are entirely for you
Apart from having the web in English and Spanish, we can assist you in our offices or by telephone in other languages such us German or Dutch.
Any time you need something from our workshop or our dealer, we are close to you to solve your doubts. We want you to be attended in the best way possible and that is why in our Talleres Martinez we have translated the website we have from Spanish to English so that you can understand our philosophy.
As we always say, you can contact us here or calling to our telephone number at 965720225