Lights are already valid as emergency signals.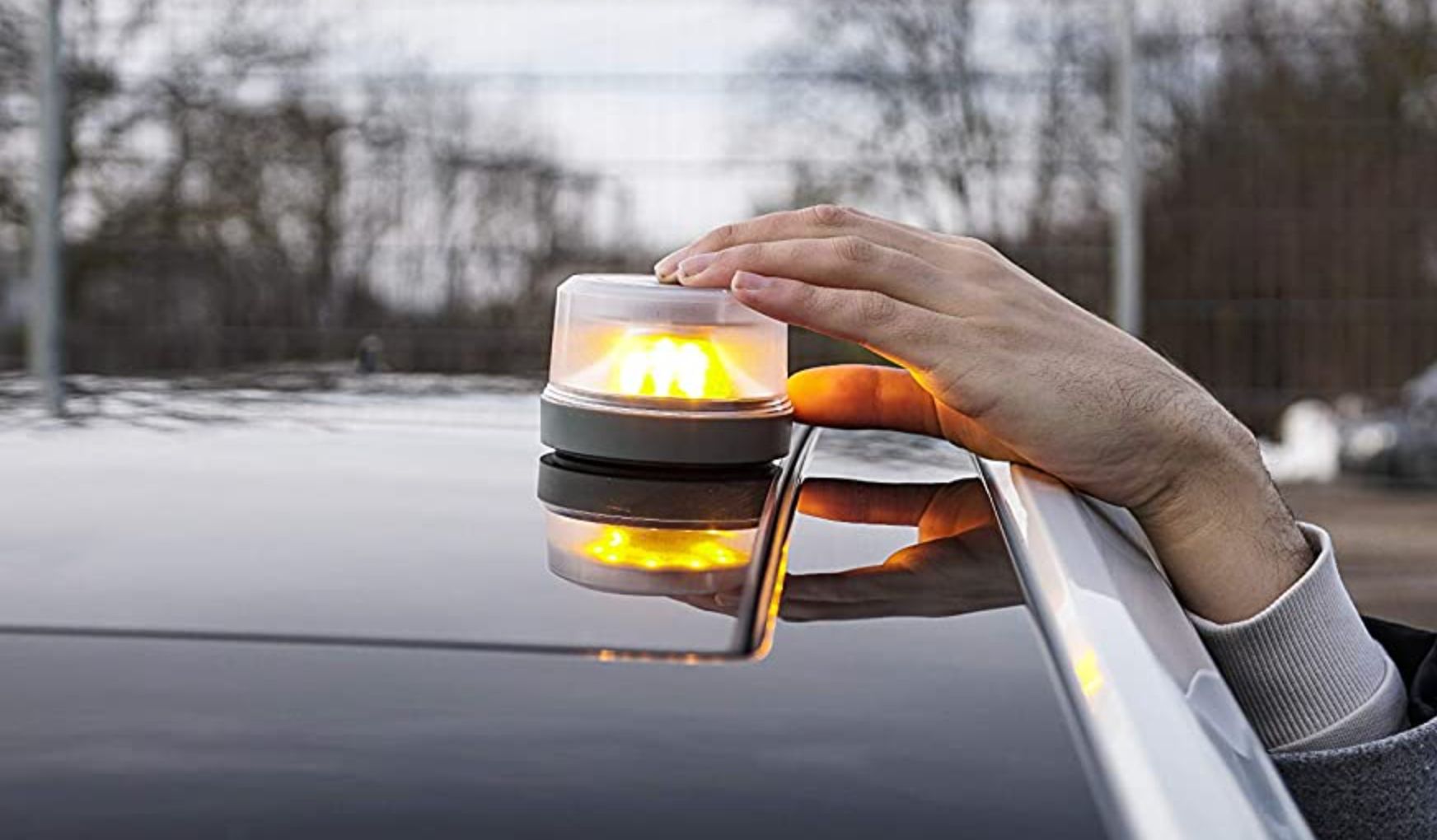 Wednesday, december 22, 2021
The use of V16 signals (emergency light which can be used to signal a stop of our car, as in case of a breakdown or accident) is authorized even without geopositioning.
From 1st January 2026 this type of lights will be the only valid and the mandatory ones to indicate that our vehicle is parked in exceptional circumstances on any road.
Goodbye to triangles. Mandatory lights in 2026
We must place the luminous device at the top of the vehicle and thus guarantee its maximum visibility. The placement is simple due to we do not have to leave the vehicle to place them, as in the case of triangles.
Since 1st July of this year, both devices, both triangles and lights, can be used to indicate that we are parked by an emergency and thus replace the already known triangles. This replacement will become definitive as from 1st January 2026 and the triangles will no longer be valid.
DGT intended to eliminate the use of V16 beacons which had been manufactured before the publication of Royal Decree 159/2021, but this has been suspended and we can acquire any emergency light with or without geopositioning regardless of its date of manufacture.
All this comes from the presentation of the called DGT 3.0 that makes possible the total connection of these devices to the servers of the DGT so that in the case that our vehicle is damaged they can locate us thanks to the global communications network.
The thing is, DGT is not yet technologically prepared to make this possible, and that makes possible that the lights with this connection or those that do not have it to be approved and valid for use.
Triangles are still valid and can be used if necessary to signal the stop of our vehicle in emergency circumstances.
Variety of use of lights
The idea is to be visible anywhere when we have an accident or breakdown and thus be able to avoid other accidents resulting from this circumstance.
In addition, it is not necessary that the emergency lights have the geopositioning, we already have the mobile to be geolocated at any time.
This means that we can get lighting devices, which are homologated, that are useful to indicate the stop of our car. There are different models and they can be obtained in specialized stores.
What do you think about the use of these lights and the geopositioning they incorporate? You know that at Talleres Martínez you can stay informed of all the road safety news that are put into practice.
Do you want to be up to date with all the news and offers from your trusted garage? Follow us on Facebook and Instagram We're waiting for you!
Talleres Martínez, your Ford point in San Miguel de Salinas (Alicante)