How to circulate around the city with your Ford Fiesta LPG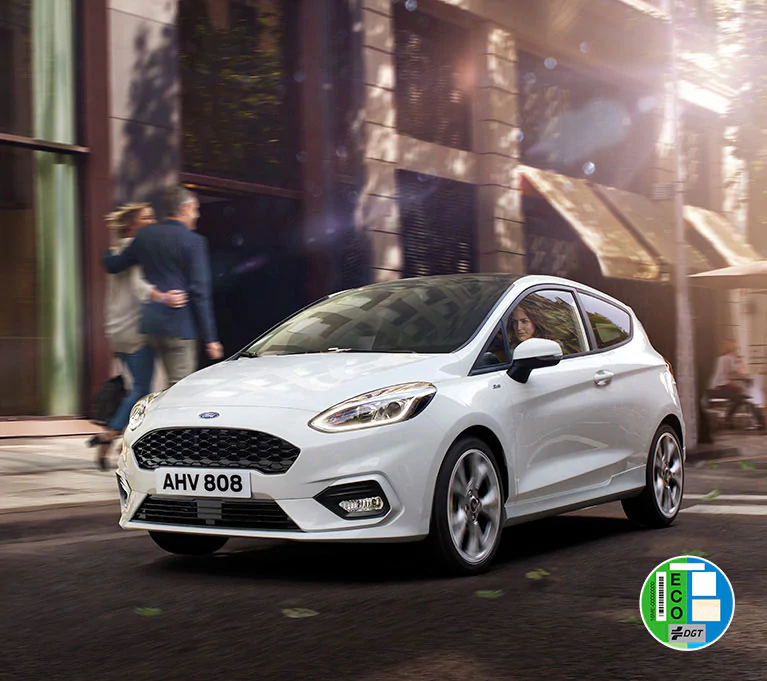 Thursday, september 26, 2019
Autumn is here and we have to renew ourselves after an intense summer. The best thing for that is to have in mind a practical vehicle to circulate around our city. In big cities, the circulation of vehicles with ZERO emissions is being imposed, and this must be taken into account when we visit these urban areas.
Cities such as Torrevieja, Guardamar, Pilar de la Horadada or some other will have these kinds of restrictions soon and we must be ready.
Liquefied Petroleum Gas (LPG), a good solution
Now it is time to choose the most suitable vehicle for our way of life. If you have to circulate in the urban centers of the White Coast and specifically in Torrevieja or in the urban area of the Vega Baja, one of the best options will be the Ford Fiesta GLP.
Because of its mobility, its modern design, the most advanced Ford technologies, that sporting spirit that always characterizes all Fiesta cars, is one of the most appropriate options to move around San Miguel de Salinas, Los Montesinos, La Mata...
This "little one" from our brand comes equipped with the alternative fuel whicht is the most used worldwide, the Liquefied Petroleum Gas (LPG). It's clean and economical. It is often called bifuel because it combines gasoline tanks and autogas to improve your driving experience.
A wide range of advantages for this new model
The Ford Fiesta 1.1 Pfi Glp 75 hp comes with many features that will enhance the entire driving concept you can have to steer a vehicle in any of our urban areas.
• It has a range of 1,000 km, which is the sum of the 400 km given by the auto-gas deposit and the rest that is provided by the gasoline tank.
• Vehicles with this type of fuel, LPG, are 50% cheaper than gasoline
• This type of vehicles, those which use Liquefied Petroleum Gas can access the ECO label which implies not having the duty to pay registration tax. They also have up to 75% bonuses in the mechanical traction vehicle rate.
• It also allows access to emission-restricted urban centers. Currently the capital is one of them, but soon it will be expanded to the rest of urban areas, surely those from la Vega Baja will be among them and we will need this type of vehicles to be able to access the regulated parking and some toll highways that now cross our Coast.
CO2 emissions from vehicles are a concern for all when it comes to preserving our environment and caring for our natural habitat. With the Ford Fiesta LPG, you have less to worry about, as these engines have 12% less emissions than gasoline cars.
And if what you're worried about is knowing where you're going to be able to recharge the autogas tank, keep calm, there are more than 600 gas stations that serve you this type of refueling.
As always at Talleres Martínez we want to help you to enjoy your vehicle and we are at your disposal for any questions or needs that may arise, especially with regard to this type of fuel.
Do you want to be up to date with all the news and offers of your trusted workshop? Follow us on Facebook and Instagram! Talleres Martínez, your Ford point in San Miguel de Salinas (Alicante)