How to choose your first minivan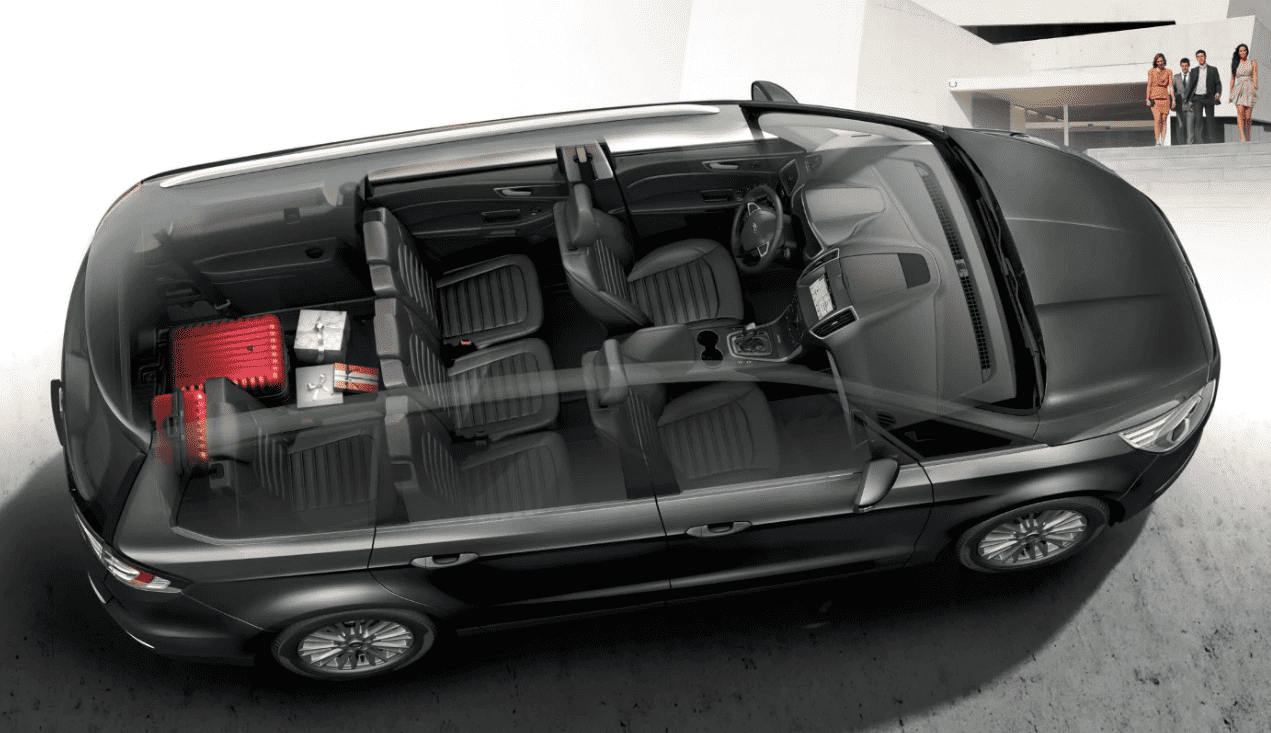 Wednesday, march 20, 2019
Are you ready to say bye bye to your sports car to say hello to your comfortable family car?
If you are not…Why quitting your bachelor's car when it is possible to have both! J
What kind of vehicle to choose
Since a child is born, a minivan is inevitably necessary. This fact is a tendency and it is at its peak since some time ago. Sure you have noticed it!
Yes, even though your current car has enough space to place the baby seat and the car boot is big enough to put all the accessories of the baby, it is completely necessary to change your car and you know it!
Of course, this is not only about space but also about comfort, comfortableness, safety, reliability, etc. We are talking about the MPV or minivan vehicles, which we will see below.
Why choosing a Ford minivan
Ford has a large family of family vehicles, with a capacity of 5, 7, 9, 11 or even 18 passengers, equipped with the maxim comfort and space. The entire range of these Ford vehicles is equipped with the latest technology, worthy of any model of the brand. In addition, it has a large number of features that make them unique in the safety field, so that you just take charge of enjoying the family and why not, the landscape, without taking care of the driving.
Features that combine with the ideal minivan for you:
• Ford SYNC is an advanced technology of connectivity and entertainment. You can make or answer calls, control the browser, or choose your favorite music just by using your voice.
• The revolutionary EcoBoost engine gives you all the power of a high performance engine but with cheaper fuel consumption and lower CO2 emissions.
• Active urban stop: if the system detects that the car preceding you unexpectedly stops and circulates at less than 50 km/h, it automatically applies the brakes.
What Ford minivan to buy
Below you can find the 4 most sold family cars in Ford Talleres Martinez:
1. Ford S-MAX: This Ford minivan represents the perfect combination of comfort and technology. This incredible seven seat vehicle is very versatile and it has plenty of space for all the items you will carry with you everywhere. But not only that, if you fold the second and third row of seats, it also provides up to 32 combinations of seats and storage space.
2. Ford Galaxy: This Ford model of family car has very innovative features and an elegant design; it is all equipped with high levels of space and comfort.
3. Ford Tourneo Courier: A new compact wider than it seems. Its flexible interior can accommodate five people and their entire luggage thanks to the versatility of its seats and the large car boot; it also has sliding doors to make easier access.
4. Ford Tourneo Connect: This vehicle with 5 or 7 configurable seats is a more versatile car, which you can use for both commute and travel with your family, as it has an innovative flexible seating system.
Dad/Mom, haven't you made up your mind yet? Come and see us and we will clear all doubts out for you! We are in the Northern Round, 17. San Miguel de Salinas (Alicante) |
Join the Ford TM world on social media here: Facebook | Instagram | Twitter