How to choose the company vehicle that best suits your needs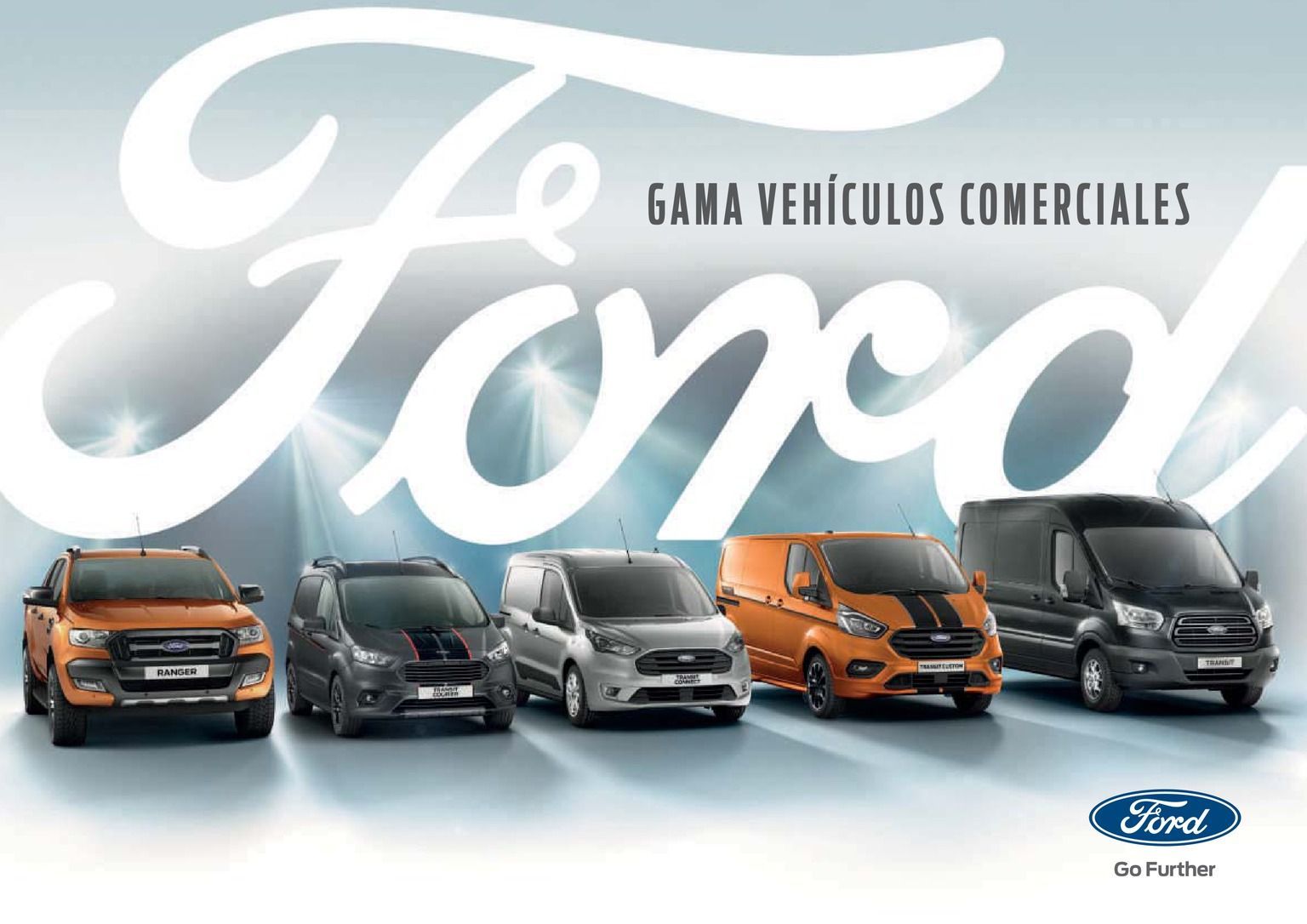 Monday, july 20, 2020
The first thing we need to do is to identify our needs to be able to assess the type of vehicle that will help to fulfill the tasks of the company. To do this, we will ask you a series of questions that will facilitate you the choice of the vehicle.
What are the needs of your company?
You have to identify for what purpose you are going to need your vehicle and which of the Ford range you are going to choose. To do this, we suggest you to make a small questionnaire to identify as accurately as possible, everything the company needs from the vehicle.
· Space for load?
· Will it need to move through restricted areas?
· Usually, How many employees will occupy it?
What are your economic conditions?
This is probably a really important question, obviously because the business economy and more, after the situation with the COVID-19, is complicated for many companies.
But beyond the exceptional situation that we have lived, we must be aware about our budget so that not to end up making a compulsive purchase. Although it could give us some added value, it is not essential at all.
Our advice? Go to professionals as the ones there are at Ford Talleres Martínez to help you to make the investment in your business. Because this vehicle will be that, an investment like any other tool, and that is why you must indicate your budget, so we can offer you the best price, considering that, in addition to the investment of the purchase, you will have to take into account the maintenance and the vehicle guarantees.
Could a Renting or Leasing be in my interest?
This is an issue that must always be evaluated because it might be interesting to make one of these purchase options. Leasing would be a special way of making a financing.
This long-term rental method aims to have the option of being able to make the purchase of the vehicle at the end of the fixed term of rental and if you are in a position to acquire the vehicle you will pay the residual value of the same to keep it in property.
Leasing is designed for entrepreneurs and self-employed and it is based on a financial lease regulated by Law 26/1988. The duration of this rental period can be between two and six years. At the end of it, you can buy the vehicle or negotiate a new contract.
Leasing does not include maintenance, taxes, insurance as it is a financing. However, renting includes everything. On the other hand, leasing fees are usually lower than renting, but as we have already mentioned, in case of failure we would take care of it ourselves.
For all these types of financing options and to make the right decision, we have at your disposal the best advisors who will guide you so that you can make the best choice.
Are you going to need an ECO or ZERO vehicle?
As we already know, the DGT has delimited urban areas in different cities where it is not allowed to circulate at the discretion of any vehicle so you must take into account what distinctive your vehicle should carry and what are the characteristics of each one. In this article, how to identify enviromental labels, we explain it to you.
If your company vehicle is going to circulate in these areas, it is convenient to consider acquiring one of these features. At Ford we have many and varied options (Tourneo Cero Emissions would be an option)
At Ford Talleres Martinez we have the best car and van options that answer all these questions, as well as the best financing options exclusively for entrepreneurs and self-employed. Here you can see some of vehicles for your company.
Do you have any question? We are at Ford Talleres Martinez to help you with everything you need. You can come visit us (we comply with all security measures) in Ronda Norte, 17 - 03193 San Miguel de Salinas (Alicante) and follow us in our RRSS: Facebook | Instagram