Has your Ford been down for more than two months?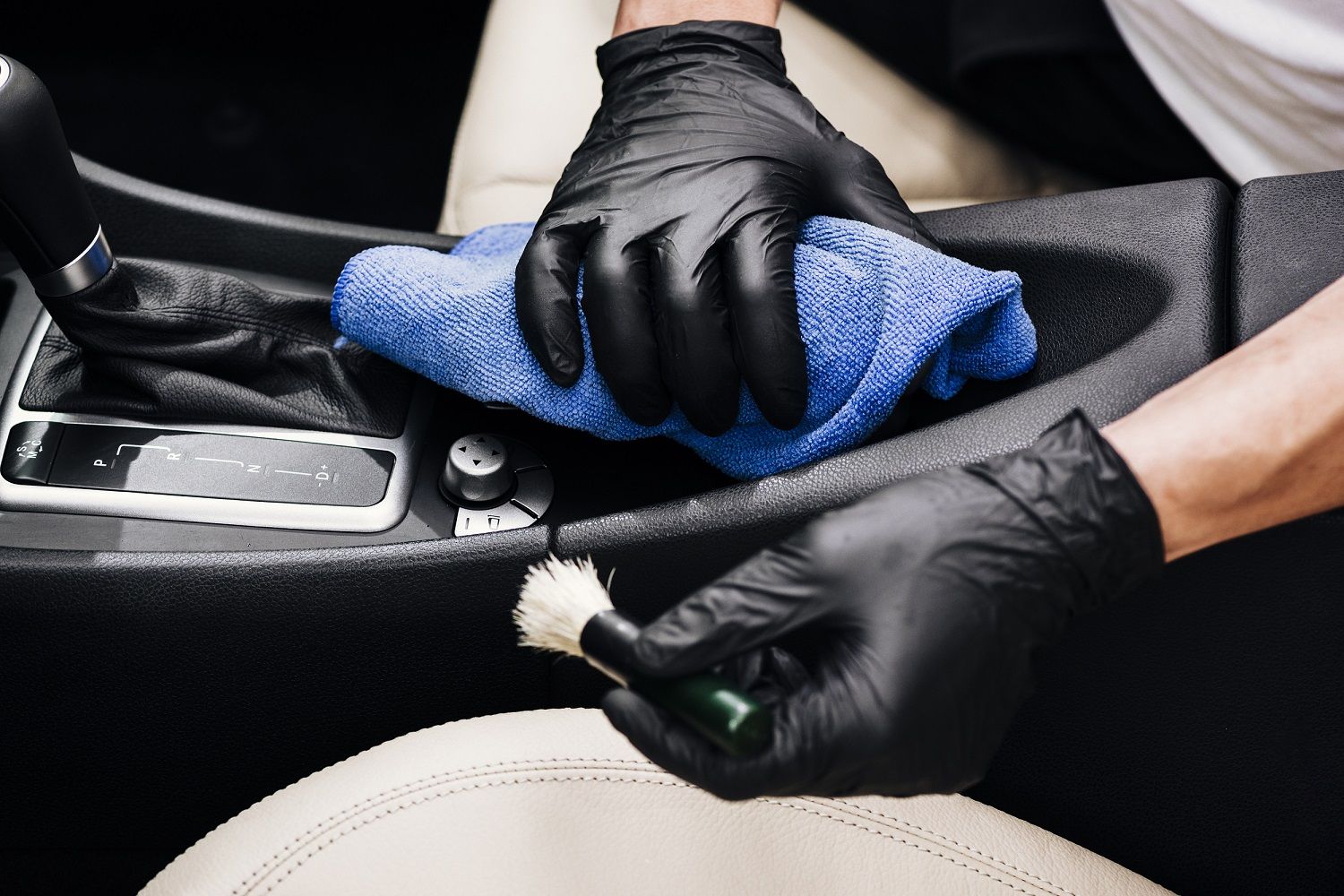 Friday, may 22, 2020
We all have experienced in recent months the constraints of a totally new situation for everyone. The COVID-19 virus has had us confined and now we have to return to the daily tasks, among which is circulating with our vehicles.
General cleaning of the vehicle
For the return to daily use of our Ford, we must carry out a thorough cleaning of the car to avoid suffering contagion, both when entering and leaving it. In addition, we remind you it is obligatory to wear a mask of and gloves within the car for the moment you leave it and you have to do some daily tasks, such as putting fuel, wear them and discarding them when you re-enter the vehicle.
As much as possible we should try to avoid moving, but it is clear that we will have to use the vehicle and it is inevitable that it may be infected or with the possibility of containing germs that could infect us.
Surfaces with which we are more careful
Considering that when we have to use our vehicle we will do it as little as possible and do it alone with which, we must be careful with the surfaces that we touch.
There are certain parts of the vehicle that will come into contact with our body and we must clean them. For example some of them are:
• Outside handles of the vehicle.
• Ignition Wrench
• Handbrake
• Gear Lever
• Seat Belt
• Window Regulator
• Rear-view Mirrors
• Radio
• Air Conditioner
Recommendations for cleaning
Let's try to offer you some tips to carry out the cleaning in the best possible way. For this, we will use primarily water and soap, but careful not to have surplus of the product to not leave marks. We can also use cleaning products with 70% alcohol, which, as with the above, should not be abused to avoid damaging certain surfaces. Specific products developed for the interior cleaning of vehicles can be used.
There are other disinfection systems, but they might not be as accessible as for example the ozone cleaning that oxygenates and in this way performs a microbicide action. Another option is the cleaning of the upholstery, but this is a proces that you will not be able to do daily, although you can do it to resume your daily activity.
Other aspects apart from cleaning
When a vehicle has been cut stationary for a long time, it is advisable to carry out a revision before setting of on the road and especially if the use will be daily.
If you didn't do it, you should have started it every ten days, but even if it's not the case, we recommend you do a general review in the garage, so it could happen. You can check the vehicle's liquids on your own or check, if you have leaks, which liquid they correspond to. Anyway, you can do some checking of the levels, but we recommend that you go to a garage to do the review.
Como tu coche ha estado sin circular es conveniente llenar el depósito en ese retorno, aunque estemos acostumbrados a ponerle por ejemplo 20€, esta primera vez es mejor llenarlo.
Otra circunstancia que se produce al estar tanto tiempo parado el vehículo es la pérdida de presión de los neumáticos y es muy importante rectificar esto para no sufrir reventones derivando en accidentes. La seguridad es primordial.
Desde Talleres Martínez queremos recordarte que seguimos en marcha y estamos para ayudarte, por eso si prefieres que lo hagamos nosotros, coge tu cita previa y revisamos tu coche para que conduzcas con la mayor seguridad posible.
As your car has been out of circulation, it is convenient to fill the tank on that return, even though we are used to putting for example 20€, this first time it is better to fill the tankt to full.
Another circumstance that occurs when the vehicle is stopped for a prolonged period is the loss of tyre pressure and it is very important to rectify this in order not to suffer a puncture resulting in an accident. Safety is of paramount importance.
From Talleres Martínez we want to remind you that we are still running and we are here to help you, so if you prefer that we do it, make your previous appointment and we will check your car so that you drive as safely as possible.
We also remind you that, during the month of May, our home service is free for people over 65 years of age or for those who have difficulty getting around.
Do you want to be up to date with all the news and offers of your trusted garage? Follow us on Facebook and Instagram!
Talleres Martínez, your Ford point in San Miguel de Salinas (Alicante)