FORD KUGA FullHYBRID Driving Test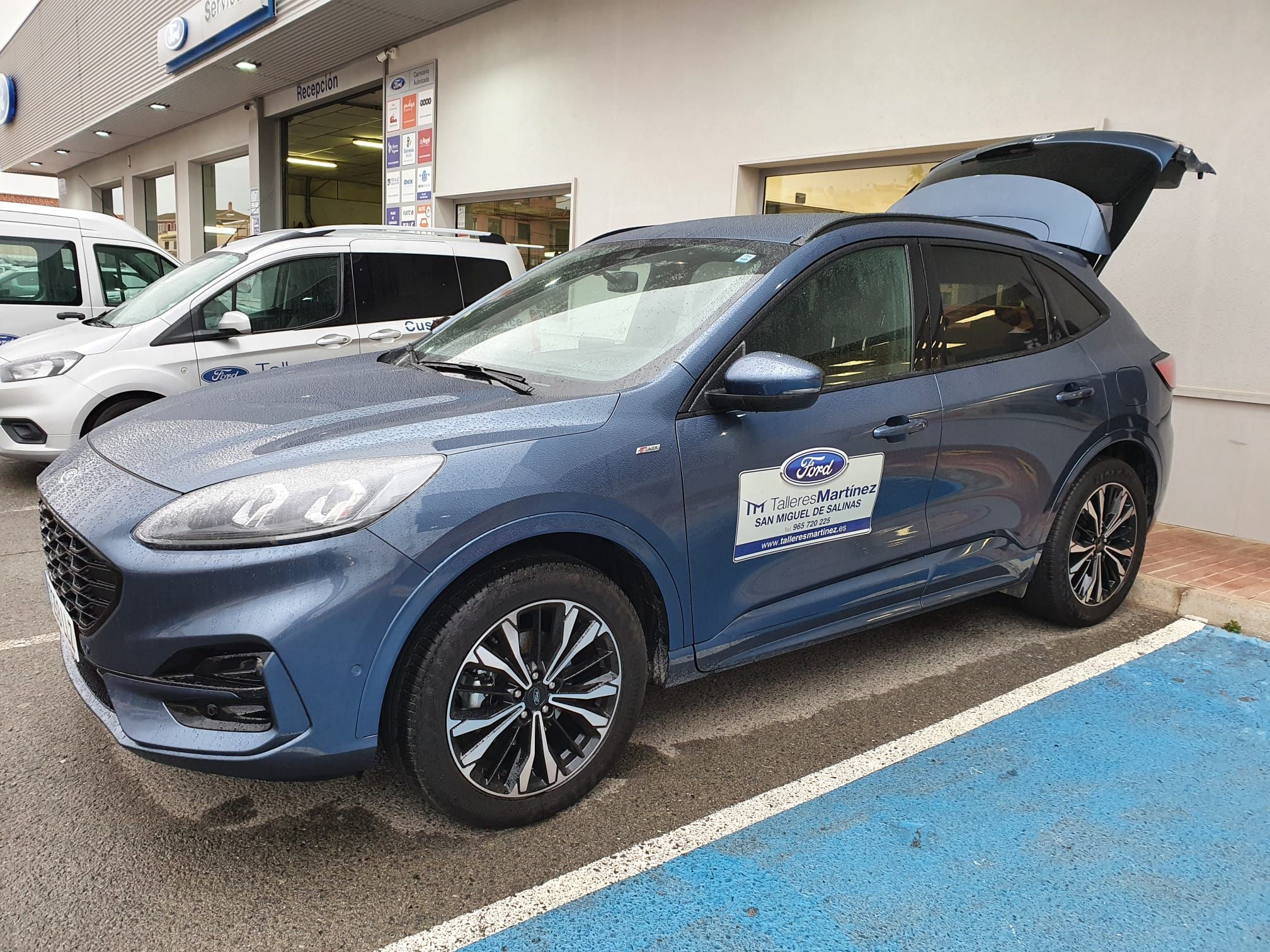 Wednesday, april 21, 2021
We are back with our driving tests! This time it is the Ford Kuga St-Line X 2.5 FullHYBRID 190CV that has become the best seller of the brand in these last dates.
In this video, you will see a demonstration vehicle with a ST-Line finish with dynamic Full-Led headlights, 19" rims, partial leather seats and electric gate as standard, as well as being 4x4.
In-service test of the Hybrid engine
This vehicle has, in the first place, the Head-visorup Display that projects the various warning devices that appear on the dashboard in a transparent viewer at the height of our eyes so that we do not lose sight of the road.
To see this test, we have activated the application "power flow" where you can see how the engine works and when it uses the gasoline engine or batteries. As we can see, it always indicates what strenght is emitting and to which wheels, and if you are recharging your own batteries in a moment (as when we brake).
It should have in mind that, the more the battery is used, the less polluting gases are emitted and therefore the environment is being respected. Whenever the vehicle can take out the necessary power with the batteries it will do without the gasoline engine.
One of the indicators that stands out in this Kuga is the "Press Brake Pedal" that warns you to step on the brake, not because there is an imminent danger, but because you are approaching an area in which you must reduce the gear and it warns you when it is convenient to do so to make the least possible wear on the brake pads and on the consumption done.
As seen above, not only is the consumption being reduced, but there is going to be a greater durability of the vehicle given that the change of these elements will be extended by at least 20,000 Km.
You can watch the video of the complete driving test here.
So you know, come to our facilities and try this wonderful vehicle , which is definitely the future.
Do you want to be up to date with all the news and offers from your trusted garage? Follow us on en Facebook and Instagram. We're waiting for you!
Talleres Martínez, your Ford point in San Miguel de Salinas (Alicante)