Come and try the New Ford Kuga Hybrid, electric mode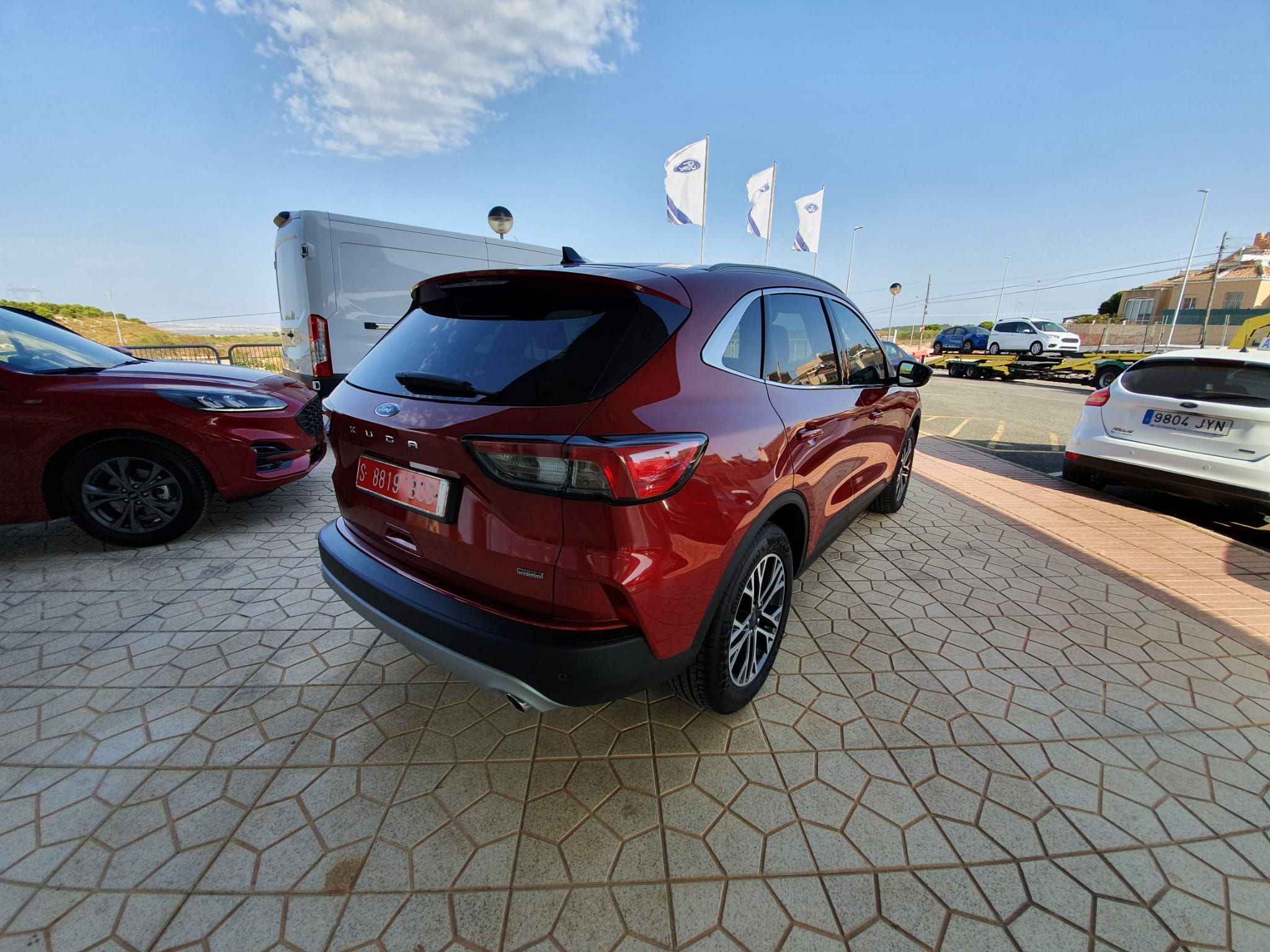 Thursday, august 27, 2020
Ivan Martinez, manager of Ford Talleres Martinez explains in this video the reasons why the new version of the well-known Ford Kuga is reinvented both in its design and in its engine, combining gasoline and electricity, no matter what the destination is, as it uses both sources of energy to get where you want.
With the new Ford Kuga Hybrid that you will find in Ford Talleres Martínez, you will acquire the ideal combination to enjoy your vehicle, respecting the environment.
This new range of Ford vehicles has 5 different engine classes: Plug-in Hybrid, EcoBlue Hybrid, Electric Hybrid, EcoBlue Diesel and EcoBoost Gasoline.
New technology perfectly combined
The new Ford Kuga Hybrid combines the hybrid technology of a battery-powered electric motor with a gasoline engine. This hybrid battery is easily recharged with domestic or utility charging stations.
It also gets power to recharge from the braking recovery and so continues to recharge while we are driving. With the battery fully charged the range that allows us is up to 56 Km and added to the one provided by the gasoline engine allows us to make up to 748 Km.
It should be noted that this vehicle is prepared so that you can circulate in the cities which demand category ZERO on its DGT label. (See more about enviromental labels)
Driving test
Below, we share a video of a live driving test so you can see how the hybrid technology of this wonder vehicle works.
Buy it now and benefit from the MOVES Plan
Since last June, the MOVES Plan has been launched to accommodate both individuals and self-employed who will purchase an electric, hybrid, plug-in or hydrogen fuel cell vehicle. (Here more direct information from the BOE)
In the case of the Ford Kuga Hybrid, the aid will be up to 2,600€, because the state aid for the MOVES Plan is the delivery of vehicle for scrapping.
In Talleres Martínez we have the best vehicle options that include all the lighting options designed by Ford to improve the efficiency of your traffic.
Do you have any questions? We are at Ford Talleres Martínez to help you with everything you need. You can come to visit us (we comply with all security measures) in Ronda Norte, 17 - 03193 San Miguel de Salinas (Alicante) and follow us in our RRSS: Facebook | Instagram