Combustion engines, until when?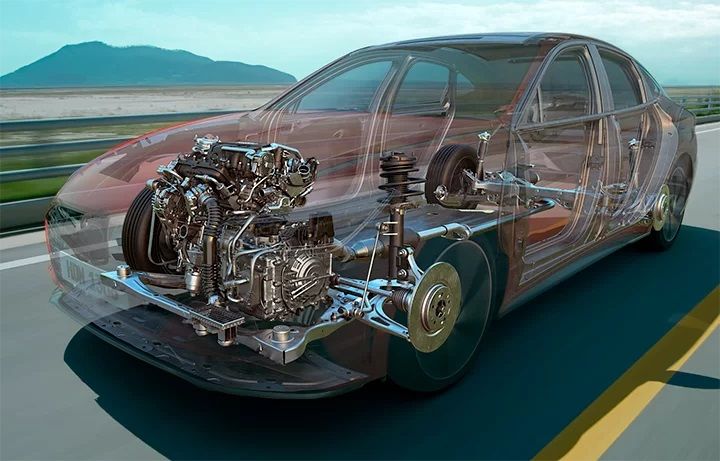 Thursday, september 22, 2022
According to the European Union, since 8 June this year, the deadline for selling new cars and vans with a combustion engine has been extended to 2035.
All this is due to the environmental policies of the European Community to achieve such climate neutrality before reaching the middle of the 21st century and reinforces that strong commitment of Brussels to electric vehicles.
The end of the era of combustion is anticipated. Long life to Electromobility!
The real end of combustion engines, diesel and petrol, was going to occur in 2040, but the Committee on the Environment made the proposal to bring it forward five years in the face of the European Parliament and the latter accepted, which means, after the necessary formalities to legitimize it, the extinction of the sale of vehicles with these engines will be in 2035.
This reduction of years to eliminate these engines, taking us to the electric age of vehicles, has not come as a surprise and manufacturers already had a plan laid out to eliminate these types of engines and change to vehicles that will be driven entirely by electricity.
Many brands have already announced that they will stop manufacturing diesel and petrol engines even before this announcement by the EU. That is why Ford already launched the evolution of electric vehicles in certain models (Look at these 8 hybrid and electric models)
In the case of Ireland, the end date for the sale of new vehicles with combustion engines is brought forward. In this way, in the country of the clover will be extinguished in the year 2030, but not only it is spoken about vehicles, but also the coal in power plants.
The extinction of these engines requires manufacturers a total change of structures, of personnel and of technical service since there will be a radical change in the automobile industry as we know it.
In any case, we have about 13 years to catch up, enough time to update ourselves to the new times in Europe and to understand all the regulations that also talk about plug-in hybrids. What will happen to them? And what about combustion vehicles? Will they still be able to circulate?
End of combustion and NEW hybrids.
All this speaks of vehicles with newly manufactured combustion engines, which means that from 1 January 2035 these new vehicles will not be sold, but they will continue being marketed as used or second-hand, as the European Union foresees a lifespan of these vehicles of around 15 years, which means that the 2050 target for Europe's de-carbonation can be met.
Plug-in hybrid vehicles follow the same path and it will not be possible to market cars of this type from the same date and, in the same way, it will be possible to make transactions of second-hand vehicles to finish them in 2050.
Regarding two-wheeled vehicles, motorcycles, nothing has been said, which means that they are not included in this section and may continue circulating with their combustion engines until further notice.
Before that date arrives and so you can continue enjoying driving hybrids, diesel, gasoline and, of course, electric, you can check our offer here.
Do you want to be up to date with all the news and offers of your trusted garage? Follow us on Facebook and Instagram! Talleres Martínez, your Ford point in San Miguel de Salinas (Alicante)