Charging the new Ford Focus lasts a coffee with a toast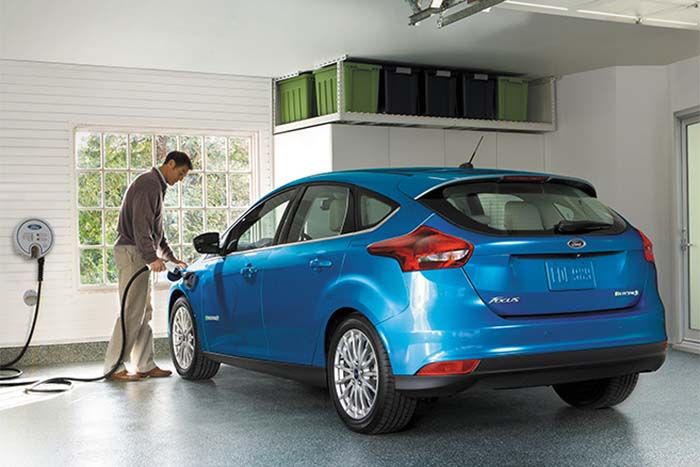 Tuesday, september 24, 2019
A new era of electric cars is coming and we have left toy cars behind to give way to real vehicles which can transport us over long distances without polluting the environment.
We already have on the horizon one of the most sought-after Fords in recent years. We will be able to enjoy a Ford Focus with all its technical and aesthetic characteristics and be able to leave our ecosystem intact.
A great car with its batteries recharged
Ford Focus has been the bestselling car in the world in many occasions and it wants to be one of those to take the lead in electric vehicles in order to be able to combine its unmistakable style with the respect for the environment.
There are other Ford electric cars that are about to appear on the market as the Tourneo custom that will arrive by December of this year, but without a doubt one of the star vehicles of the brand, The Focus, will be one of the most awaited by motor and nature lovers.
We are not going to let go what we already know about Focus. It will come equipped with everything you may need of such a vehicle, keeping in mind that it will not lose its essence by being electric. It will have rear view camera, privacy crystals, automatic cross-sectional climate control, rain sensors and automatic lights, electrically foldable thermal mirrors among many other advantages.
More kilometers with a charging time as the lightning speed
This new Ford Focus electric will come ready to have a charge at 80% of its capacity in just 30 minutes, time which takes you to have a coffee and toast breakfast. And we are ready to take the road.
This new Focus will have autonomy, with the entire load, of 225 kilometers. This improved and fast-charging battery would make it possible to run with our vehicle for five days, taking into account studies that show that 90% of drivers use the car for an average of 46 minutes per day.
Connected to the environment
This new Ford Focus will have 145 hp and with the battery we have already commented on with 33.5 Kilowatts/hour with liquid heating and cooling, which makes it effective and prolongs the battery life.
If you are still thinking that you will be having trouble charging your Focus, you do not have to worry. Today there are around 2,500 points in Spain where we can recharge our electric Ford. In addition this new Focus will use a combined charging system that is considered the standard to be able to plug it into any of these points.
We can't help noting that this electric Ford Focus will incorporate the SYNC 3 connectivity system with which we can control audio and even smartphones using voice commands. We can also add to this technology the smartwatch application Myford Mobile, for those drivers with smart watches, with which we can check the state of the battery of our Focus with just a turn of the wrist, as well as knowing where it is parked, the most recent route, open and close the doors and even know the autonomy that we have.
As always at Talleres Martínez we want to help you to enjoy your vehicle and we are at your disposal for any questions or needs that may arise. In addition, providing you with the necessary information about electric vehicles in this article about the Ford Tourneo
Do you want to be updated on all the news and offers of your trusted workshop?
Follow us on Facebook and Instagram. We're waiting for you! Talleres Martínez, your Ford point in San Miguel de Salinas (Alicante)