Attention to the tunnel effect during driving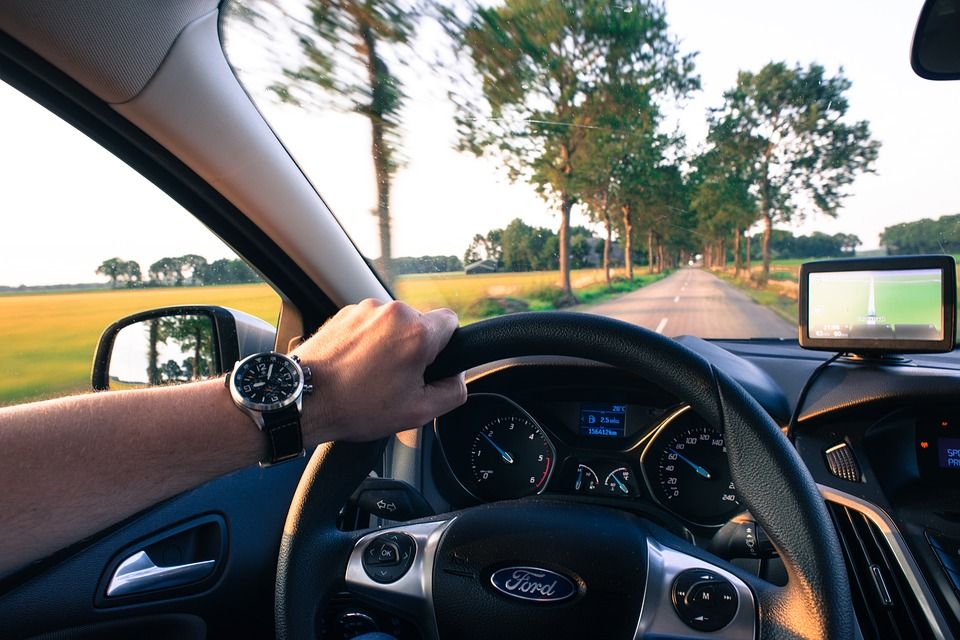 Monday, january 31, 2022
Do you know what the tunnel effect is? There are several and varied problems that can affect driving and in this case, we will focus on those derived from stress or anxiety.
The tunnel effect or also known as accordion or submarine, are effects that usually arise from bad habits acquired during driving, although they can also be caused by traffic circumstances.
This effect is considered one of the most dangerous when it comes to getting in front of the wheel, as it directly affects vision and perception while driving.
What is the tunnel effect and what is the cause??
Basically, this effect refers to the loss of lateral vision while driving the vehicle. This causes the viewing angle to be reduced and limited, only to what you are looking at in a straight line. For this reason, it is called the tunnel effect, since it resembles the same situation as when you are in a tunnel, although in reality, you have a large space around.
What happens when the visual field is so reduced? It affects the ability to react and anticipate problems that may arise on the road and, of course, increases fatigue, distractions and aggressiveness.
Logically, with the above, this effect increases the risk of an accident as the basic driving abilities and the possible reaction to any unforeseen events are reduced.
The higher speed, the lower viewing angle.
If you are with the vehicle stopped, the angle of view will be 180º, which means you are seeing what is in front and on both sides of the car. That is, what is called a total peripheral vision. Accordingly, this peripheral viewing angle will be reduced proportionately as the speed is increased.
For example, if you drive at 65km/h, the viewing angle will be 70º, which means that much of that peripheral vision that we talked about before has already been lost. Imagine how far back it goes if you drive at 150 km/h.
If the average speed on a motorway is taken as a reference, for example 130 km/h, then the total peripheral vision will be lost and this will make it impossible to measure distances and speeds correctly or to perceive objects or signals, in addition to not being able to react in time to a setback.
Other reasons that cause the tunnel effect
Speed clearly is a conditioning factor of the tunnel effect, but there are other reasons why this effect occurs and also affect the vision.
Another reason which causes the tunnel effect is anxiety or stress, as these mechanisms of the body make you feel overwhelmed by circumstances and you are unable to overcome them.
This means that situations of stress or anxiety cause difficulties to be able to drive in optimal conditions and can generate tachycardias, sweating, breathing difficulties and, in addition, problems in vision, reducing that peripheral vision we are talking about.
Anxiety or stress are obviously caused by family or work problems, but they can also come from driving, depending on how it is:
Traffic jams, poor road conditions, lack of traffic signs, irregularities of other drivers or pedestrians, high temperatures and some other circumstances.
It can also be due to inexperience at the wheel, because you are in the process of learning and you can get overwhelmed during a route. In addition, it can also be because of the little habit of driving on a daily basis.
Having had bad driving experiences due to an accident or having witnessed one, could cause the so-called amaxophobia, better known as fear of driving.
Of course, arriving late to some place because you left late also generates stress and anxiety,or because some emergency has arisen and you need to arrive as soon as possible.
Getting lost can also be a reason to get upset when driving so you have to go with time and at a suitable speed if you do not know very well what the road is.
The consumption of drugs or alcohol are also accelerators of the tunnel effect which will cause the reduction of peripheral vision in proportion to the increase in speed. When we talk about alcohol, it directly affects the eye movements and this makes the vision get worse and you stop perceiving what is happening around. Of course, the distances or speeds of vehicles are not correctly measured and, of course, it produces eye fatigue.
How to avoid the tunnel effect
It is essential to rest enough to make the different journeys, especially when long distance. Be attentive to all alerts and avoid distractions such as eating, drinking, managing the navigation panel, etc.
At Talleres Martínez, we want you to arrive home safe and sound. Did you know about the tunnel effect?
Do you want to be up to date with all the news and offers from your trusted garage? Follow us on Facebook and Instagram We're waiting for you!
Talleres Martínez, your Ford Point en San Miguel de Salinas (Alicante)