Advantages of choosing a hybrid vehicle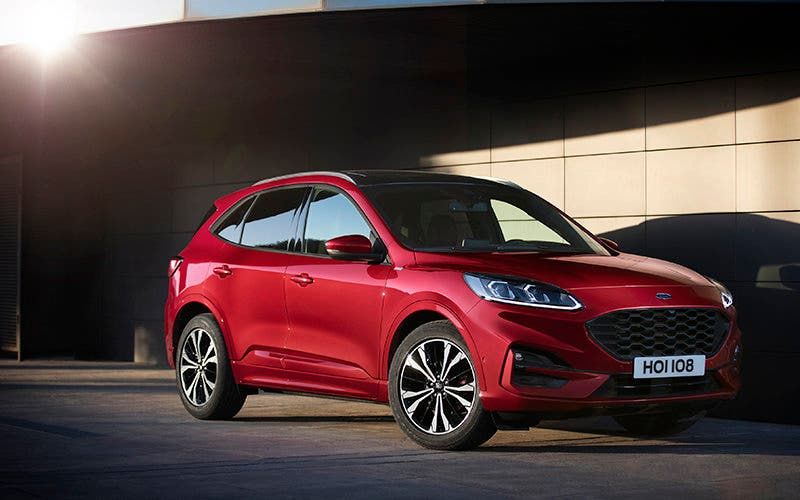 Tuesday, june 30, 2020
If the time to change your car has come and the words hybrid or electric are familiar to you for a while ago but you do not know very well what it means, in this article we will explain the advantages of buying a hybrid car.
1.The Ford Hybrid and Electric Vehicle Family
Ford hybrid and electric vehicles have an advanced fuel-saving technology.
Whether running in electric mode, petrol, or a combination of both, these vehicles optimize efficiency and simplicity. Hybrid connecting vehicles can be recharged in less than three hours using a 240 volt socket.
2. Save on fuel
As we have already commented, one of the main advantages that Ford hybrids cars have is the saving of fuel compared to the traditional models.
Mild Hybrid Technology
As Ivan Martinez explained in one of the videos of the new Ford Puma, Mild Hybrid technology combines a conventional engine with an electric system powered by a 48V battery.
At low speeds, or when the vehicle is stopped, the internal combustion engine can be switched off and the 48V starter-generator engine restarts it when necessary. The 48V lithium battery is automatically recharged by regenerative braking when braking or releasing the accelerator. It is not necessary to connect the battery to an electrical outlet.
By this combination, both fuel consumption and gas emission are reduced.
3. Caring for the environment
How human acts directly affects to the care and protection of the environment. Hybrid cars are, above all, vehicles that protect it reducing fuel consumption and gas emissions such as CO2, when compared to traditional cars.
If you are concerned about biodiversity and its environment but you still want to have the optimal output of each vehicle then, Ford hybrids are for you.
4. Government aids for efficient cars
Depending on which Autonomous Community you are in, multiple advantages are offered to hybrid cars. For instance, unrestricted entry to the city centre, no obligation to pay road tax; in others communities you have different discounts as for example in the car parks or you are not affected when the Anti-pollution Protocols are put in place on days where the air quality is bad, etc.
Concern for the environment and social awareness is becoming less and less a style and more a lifestyle, so we encourage you to get on the hybrid powertrain which will give you the impetus you need to start the day withouth pollute and with the same benefits.
Do you have any questions? We are at Ford Talleres Martínez to help you with everything you need. You can come visit us (we comply with all security measures) in Ronda Norte, 17 - 03193 San Miguel de Salinas (Alicante) and follow us on our RRSS: Facebook | Instagram