5 of the best used cars at the best price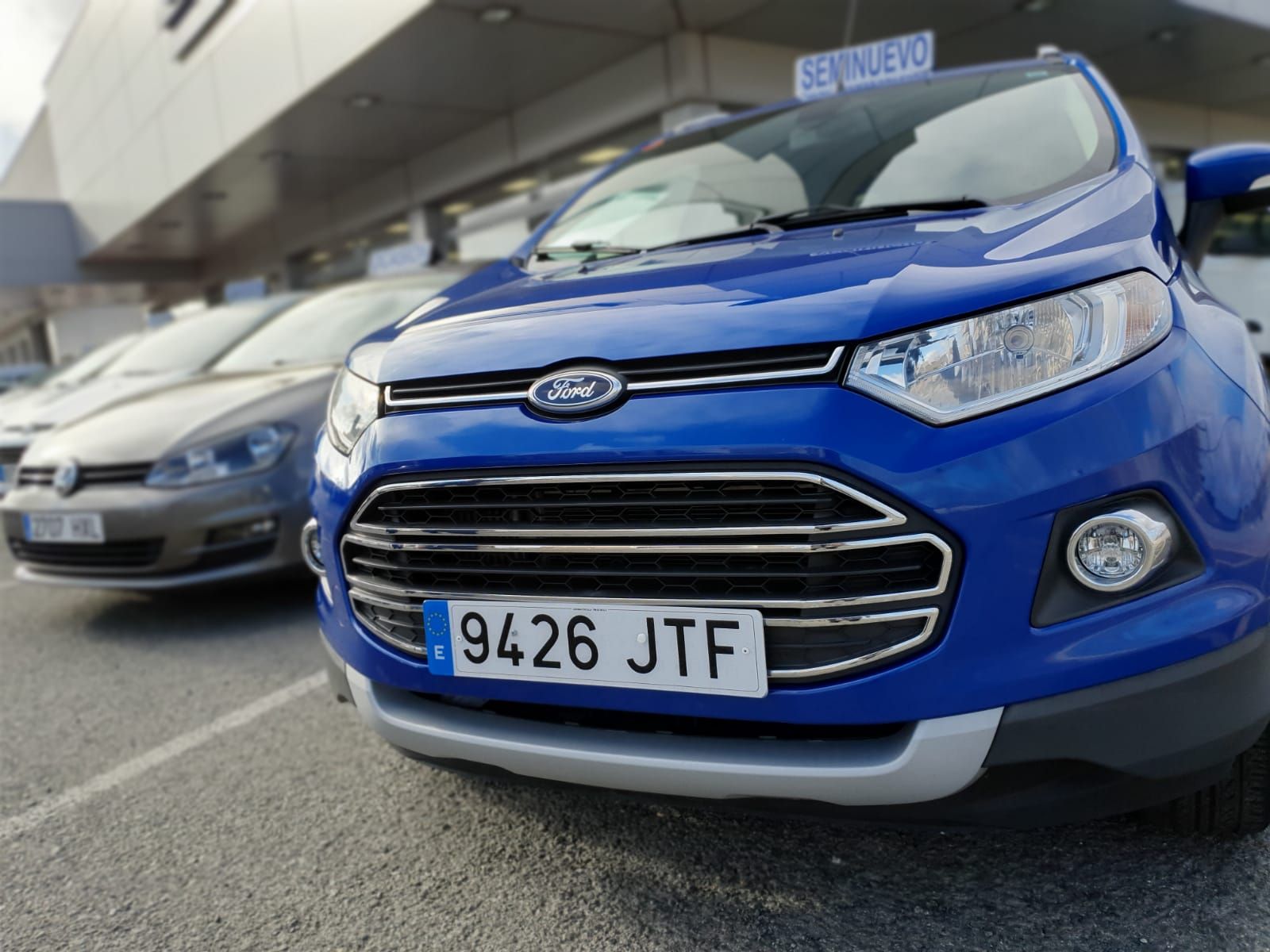 Tuesday, may 21, 2019
We agree that finding a car in a good condition and getting a good price is very complicated but from Talleres Martínez we are going to make you a proposition that you will not be able to refuse.
We leave you on the following lines a summary of the best vehicles that we have in our facilities below 12.000€ and with financing facilities.
All of them are in excellent condition and with all the guarantees of Talleres Martínez so that you can be calm when leaving our facilities and be able to enjoy the driving of any of the following cars.
Ford Focus 1.6 TDCi 109 Trend
6.900€ - See Offer
Focus is one of those vehicles you like since the first moment you see them. This particular model is from the year 2.011 and it is considered of the third generation of this range, precisely this year it was the most sold car worldwide.
Ford B-MAX 1.0 EcoBoost 100 Trend
10.900€ - See Offer
The B-Max is a Ford minivan that falls within the B segment of this type of range; there is the C-Max which is in the C segment. It means that it is spacious, but manageable
Ford Focus 1.0 EcoBoost A-S-S 125cv Edition
11.900€ - See Offer
Another model of the Focus range that improves the previous one but with its essence. This is in black color that marks the elegance and distinction of a vehicle that is out of the ordinary. Its EcoBoost engine was manufactured in 2014. Do you dare to enjoy it?
Volkswagen Golf 1.6 TDI 105cv BlueMotion
11.900€ - Ver Oferta
If we get out from Ford vehicles we can find this real gem of driving lovers. A 2014 Volkswagen Golf TDI with unbeatable conditions for you to feel it.
We have more at your disposal
If any of these vehicles have convinced you or do not fit to your budget, you can consult all the used vehicles that Talleres Martinez offers you in this link.
Do you like to use them for the first time?
We also have all the Ford range you have read about on the previous lines and the new models that are on sale in our Ford authorized dealer. Talleres Martínez makes available the Ford you want to use for the first time you just have to ask for it. Pass through our facilities or make an appointment and see all the options offered by the brand.
Do you have any doubt? Come and visit us and we will sort them out! We are located at Ronda Norte, 17. San Miguel de Salinas (Alicante) |
Join the Ford TM world in social networks here: Facebook | Instagram | Twitter