10 tricks to travel by car this summer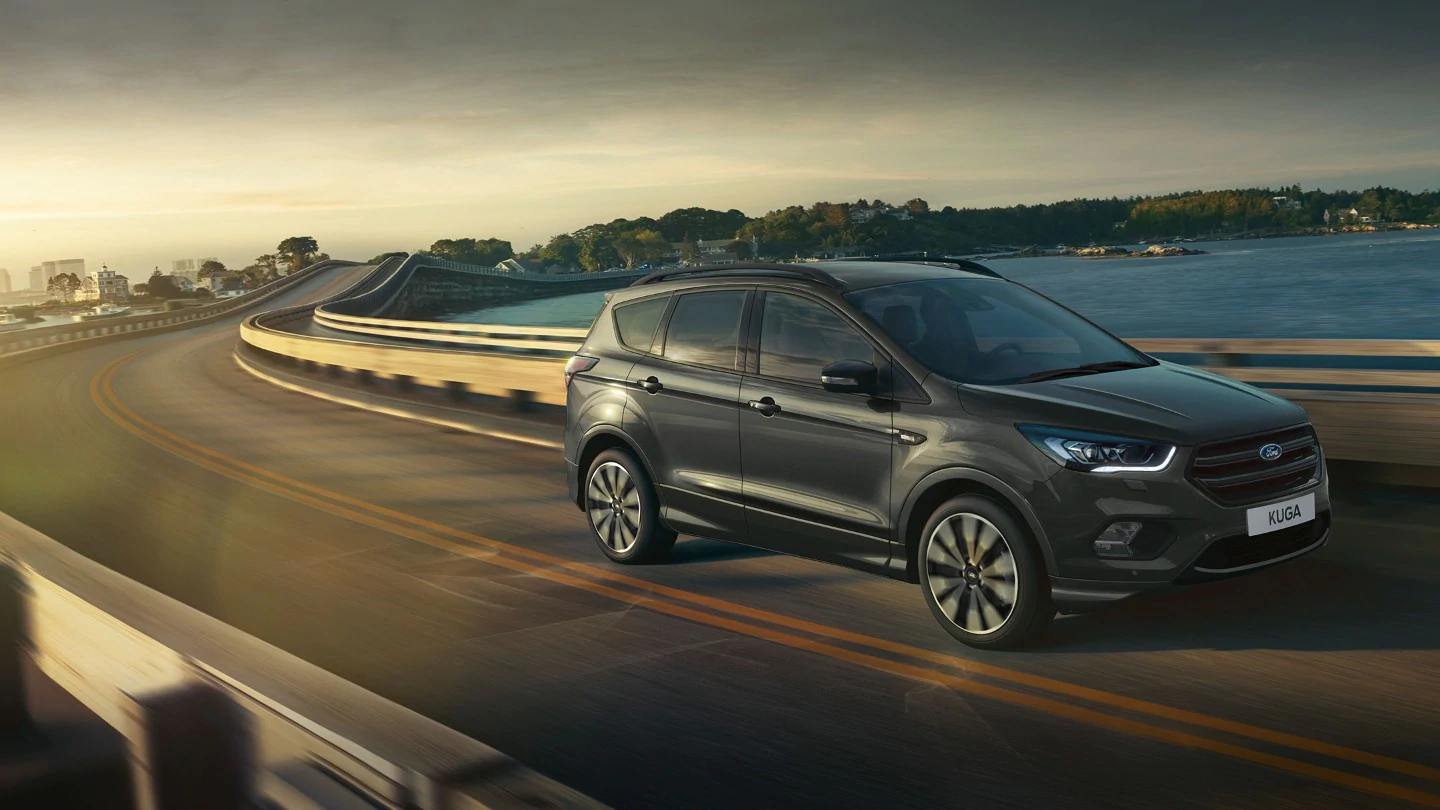 Monday, june 17, 2019
If you have already chosen your destination for your summer holidays this year and you are going to enjoy them with your Ford, from Talleres Martínez we want to give you some tricks so that you do not miss anything
More and more road trips
During the last summers, the DGT has always taken into account the massive circulation which takes place on the Spanish roads between the months of July and August. In the previous two holiday periods there were around 89 million journeys.
The holiday period when there are more road trips of the year is coming, which means that we have to be extremely careful at the wheel during these days, because it must be borne in mind that not all of us will be on vacation and there is someone who travels in order to be able to carry out his/her work in his/her job.
In addition to maximize driving precautions, we should have our vehicle ready, which we should always have, but on longer journeys than usual, we will have to pamper every detail of our vehicle to work like new and to avoid inopportune breakdowns that make us stop enjoying what really matters: our deserved holidays.
Tricks to enjoy 100% of your holidays
1. Firstly, try to avoid jams. How can I do this? With your Ford vehicle you have no problem detecting them and being able to move on alternative routes, as they come equipped with FordPass and SYNC3 which will inform you in real time about the state of the roads on which you will travel and in this way you can choose alternative routes.
2. You must always have all levels of the vehicle ready and not lose track of any of them. The battery, for example, can play us a bad pass, the tyres, check that they are in good condition and with the correct inflation, the wipers... Oh! It is summer, but there are always those summer rains that you never know where they come from. (poner enlace Talleres Martínez punto de revisión).
3. To rest what is necessary is a very important factor to be attentive to everything around us while we are at the wheel. For this reason, we recommend that you stop in some rest area every two hours. In Ford vehicles there is the device to alert the driver, which worries that you are always alert to the road. Take all the breaks you need You're on vacation!
4. Try to distribute the load you carry in the car boot, which will surely be a lot, so that it is as compensated as possible. To make it easier for you, you can use compartments or nets or other accessories that are adapted to the boot of your vehicle and prevent them from becoming a hazard in the case of an accident.
5. A very important factor is that all occupants of the vehicle, whether persons or animals, must be subject to the corresponding systems of restraint which are approved. We refer to the safety belt, but also to the baby seats and the cabin compartments for our pets...
6. Remember that you are not in a hurry, respect all traffic signs, do not exceed the speed allowed on each track (there is the Intelligent Speed Limiter) Do not get so close to the vehicle that precedes you Is it really necessary?
7. Once you get to the destination where you're going to enjoy the surroundings, you'll probably do shorter journeys and sometimes we'll be more confident because we think they're safer and if we do them a couple of times, We think we know the route. Be careful with these because sometimes they are more dangerous than the journey to the destination.
8. We often decide, due to the circumstances of the journey, to make the journey during the night and this entails danger. For that reason you can also launch the adaptive Adaptative Frontal Lighting that will improve the comfort of your vision and of course, you will gain in security.
9. Do not even think about taking your mobile phone. Connect it to the hands-free system you have equipped in your vehicle and avoid tragic distractions. If they call you, they'll call you back and if they write to you on WhatsApp, you'll answer them later, there's nothing more imminent than living.
10. When we get behind the wheel we are very aware of what we have in front of us, which is correct, but we must have a peripheral vision and be able to see around the vehicle. For this reason, having the dead angle information system and the rear view camera is very important to help you not to miss anything.
Have the complete review done by our professionals.
In Talleres Martínez we make available to all our clients the comprehensive review of all the important points of the vehicle so that your safety is first. Pass by our facilities or make an appointment so we can get your car ready and you can enjoy your holidays to the fullest. Do not wait until the last moment and take advantage of the Ford promotions you can see on our social networks.
Do you have any doubt? Come and visit us and we will sort them out! We are located at Ronda Norte, 17. San Miguel de Salinas (Alicante) |
Join the Ford TM world in social networks here: Facebook | Instagram | Twitter